After you've created a project, you can remove it at any time, by either unpublishing it or deleting it.

Unpublishing:
This will remove the project from your profile, but it will still be available as a draft if you'd like to work with it again.   To Unpublish, hover over the Project and then click the blue pencil icon.  You'll see a new menu where you can then Unpublish the project.  If these rollovers do not appear, please zoom out of your browser so that you see the "Add Work" button on the top of your navigation.  Your browser may be recognizing your window incorrectly and converting it to Tablet-view.
Editing:
On your Profile page, you can see drafts by clicking the Drafts tab on the profile page.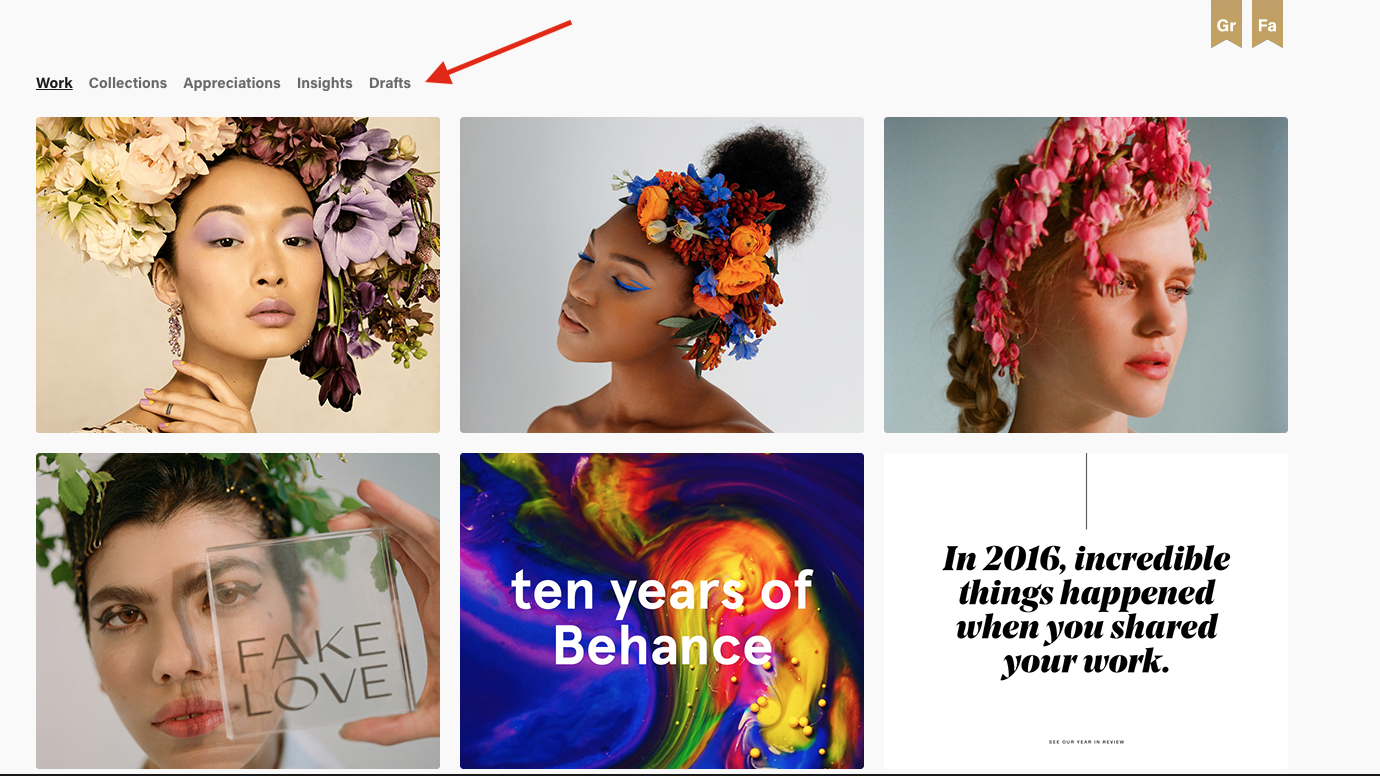 You can also add content to an existing project by placing your cursor over a project cover on your profile page and moving it over the blue pencil icon that appears. Select "Edit" from the dropdown menu that appears.
Once you are in the project editor, select an option from the Add Media menu in order to add content to your project.
Deleting:
To permanently remove a project, you can delete it.  REMINDER --- Deletions are FINAL and cannot be recovered.
Hover over the project cover again and choose "delete." This will permanently remove the project and all its contents.