Cover Images
Cover images are a key part of the Behance browsing experience. They allow people to quickly get an idea of your project so they can decide whether they'd like to view the entire body of work. 
We've standardized the size of all cover images so that every project is equally represented and adaptable for viewing on all areas of the Network. 
To upload/select/edit a Cover Image:
Create a new Project
Once you've uploaded content to the project body, click 2. Cover or the green Continue button in the top right corner
You'll have the option to upload a new image or select an image from the body content
Use the slider to crop the image down to the exact area you wish to display
Enter a Project Title 
Click Crop & Continue
*Note: Your cover image will be display at 202x158 px, but you must upload an image that is at least 808x632px for a better experience on retina display.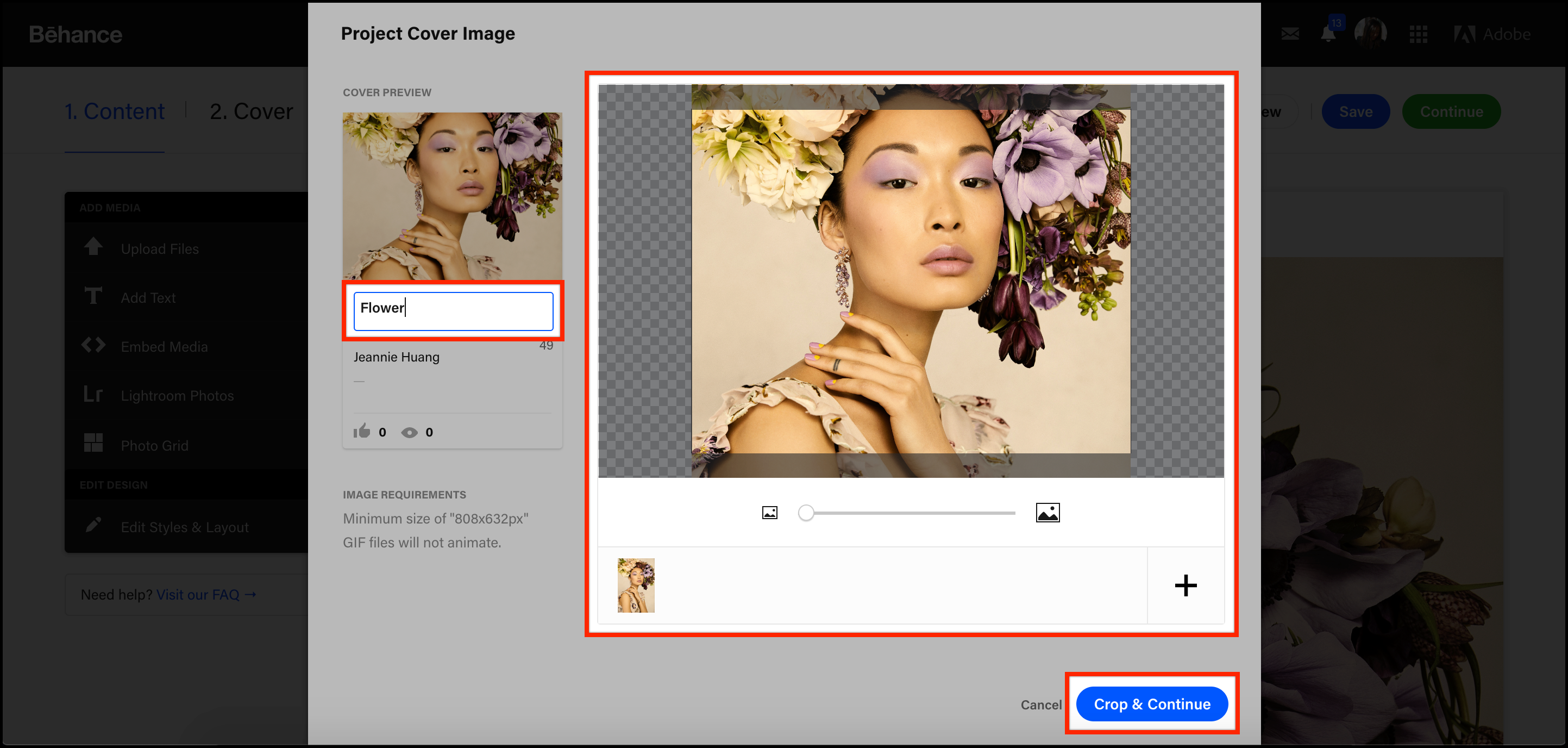 Setting A Project Title
When you are in the process of publishing a Project you will be prompted to enter your Project Title. Fill in the Project Title field to the left of your Cover Image settings.
To Edit the Project Title after you have published:
Click the Pencil icon on your Project Cover to bring up this dropdown menu
Click Edit
Click 2. Cover to bring up your Cover Image settings.

Here, you can edit the Project Title by clicking the Pencil next to your current title.

Click Done to save your new Project Title
Then Save in the Edit Project view to save this change