EXIF Data (Exchangeable Image File) is comprised of a range of settings, such as exposure settings, camera brand, etc. that is automatically recorded by digital cameras. Exif Data can be an important source of knowledge in figuring out how creatives capture images or what tools they used in their creative process. Exif data information will appear when Exif data is present in your uploaded images on Behance.
Viewing Exif Data
When Exif data is present on an image, you will see an Info button upon hovering over the image in the top left corner. Click on the Info button to expand and view the Exif data information.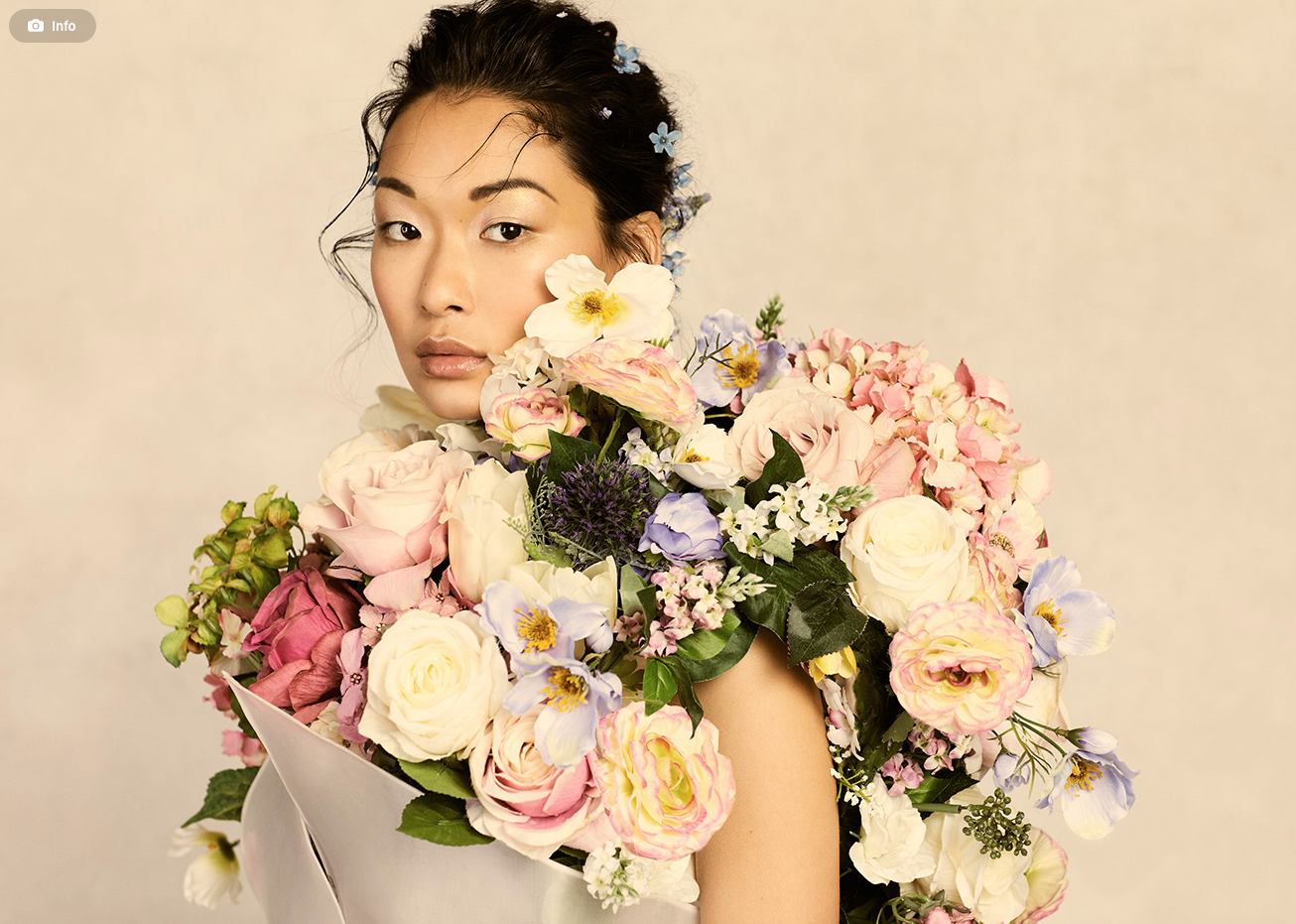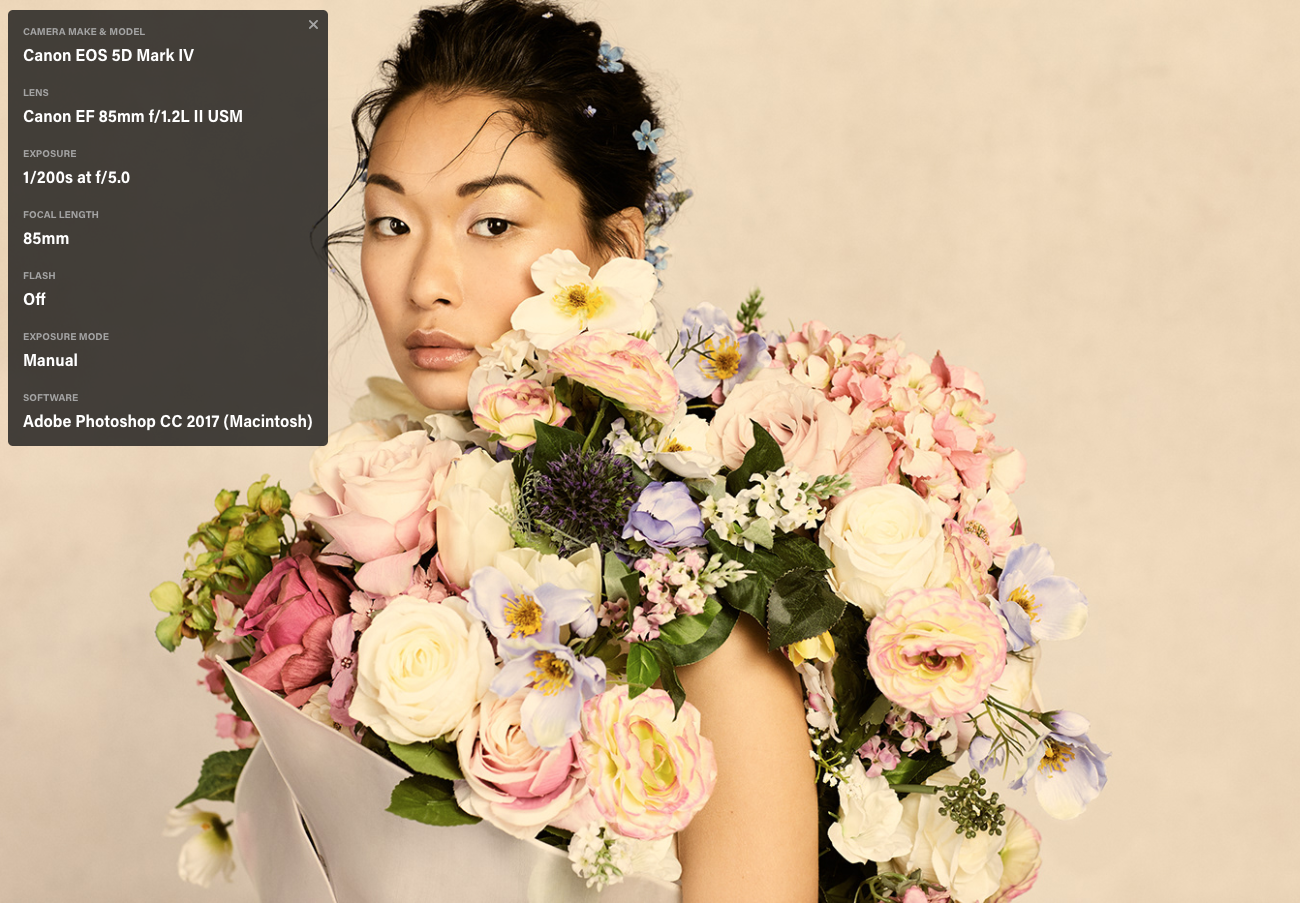 Opt Out Of Displaying Exif Data
To opt out of displaying Exif data on your images:
Navigate to your avatar in the top right corner of the page
Click Account Settings
Under the Account Information section, you'll have the option to "Opt out of showing Exif data on my images".
Unsure why Exif data is not appearing for your image? Refer to this FAQ that can help you check if Exif data is present in your image.
*Note:
Location is omitted in Exif data information shown on Behance
Exif data is currently unavailable for images within a Photo Grid
Importing from Lightroom in the Behance Project Editor will not include Exif data