You can sort through Behance using different filters on the search page.

You can begin your search using the Search Bar in the header or visit the Search Page directly.

Project Search


Use the Project Search to discover entire Projects uploaded and tagged by Behance members. You can search for specific terms in the text box and then use the filters to narrow the results further. Click any of the Project Covers to open a project and use the arrows that appear to the right or left of the project popup to view the next Project in that search.


Image Search


Image Search allows you to search for individual images uploaded to Projects. With Project Search, you can filter by Camera Type, Lens, and other criteria to find the perfect image.
When you click an image from the results, it will pop out into a lightbox view where you can either save it to a Moodboard, see More Like This or copy a direct link to the image to share on other platforms. On the right side of the Lightbox, you'll see the user-added Tools, Creative Fields, and Tags associated with the image, as well as the Project the image belongs to.


Prototype Search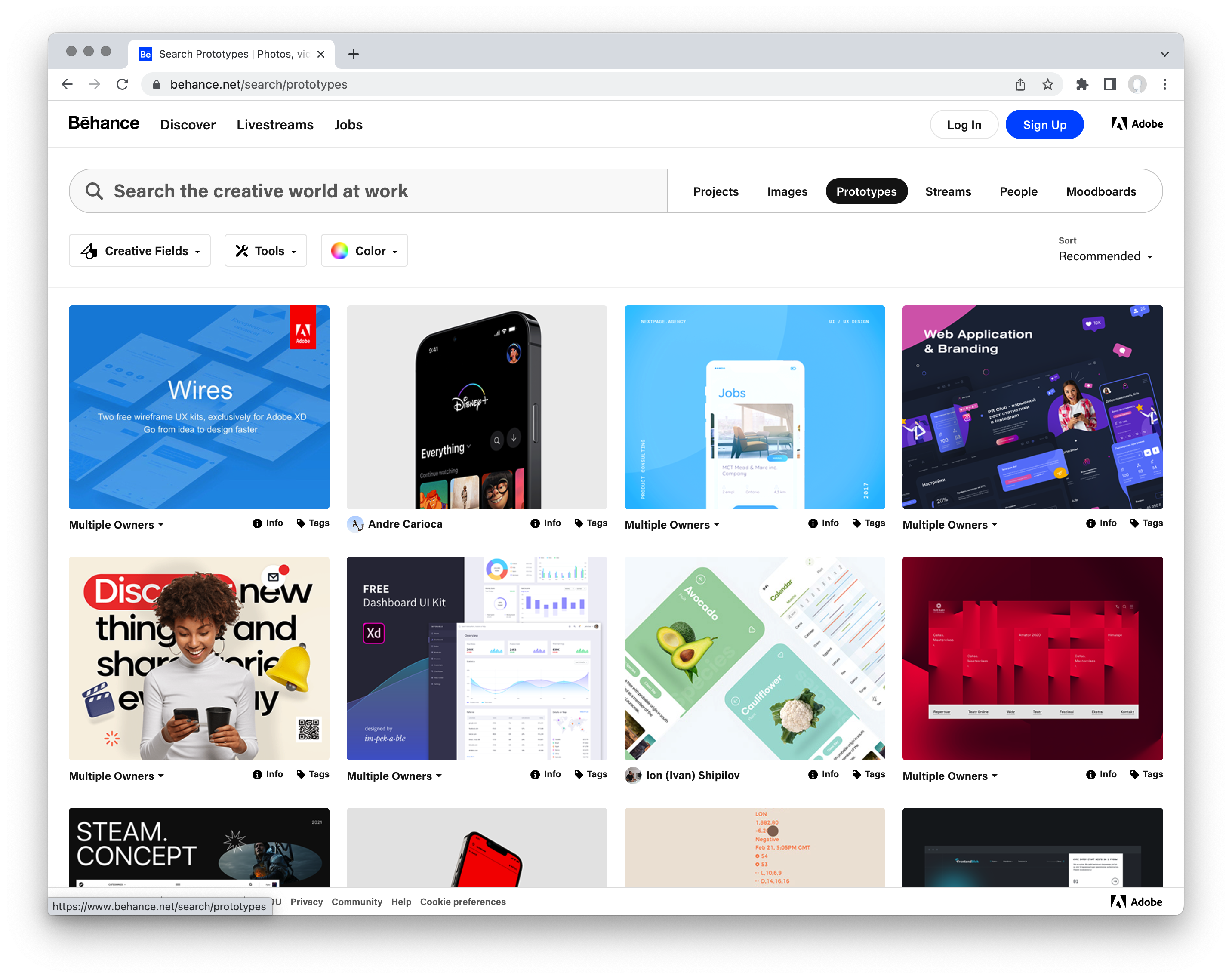 Prototype Search surfaces interactive prototypes uploaded to Projects. Click on a prototype in the results and test one out for yourself.

Stream Search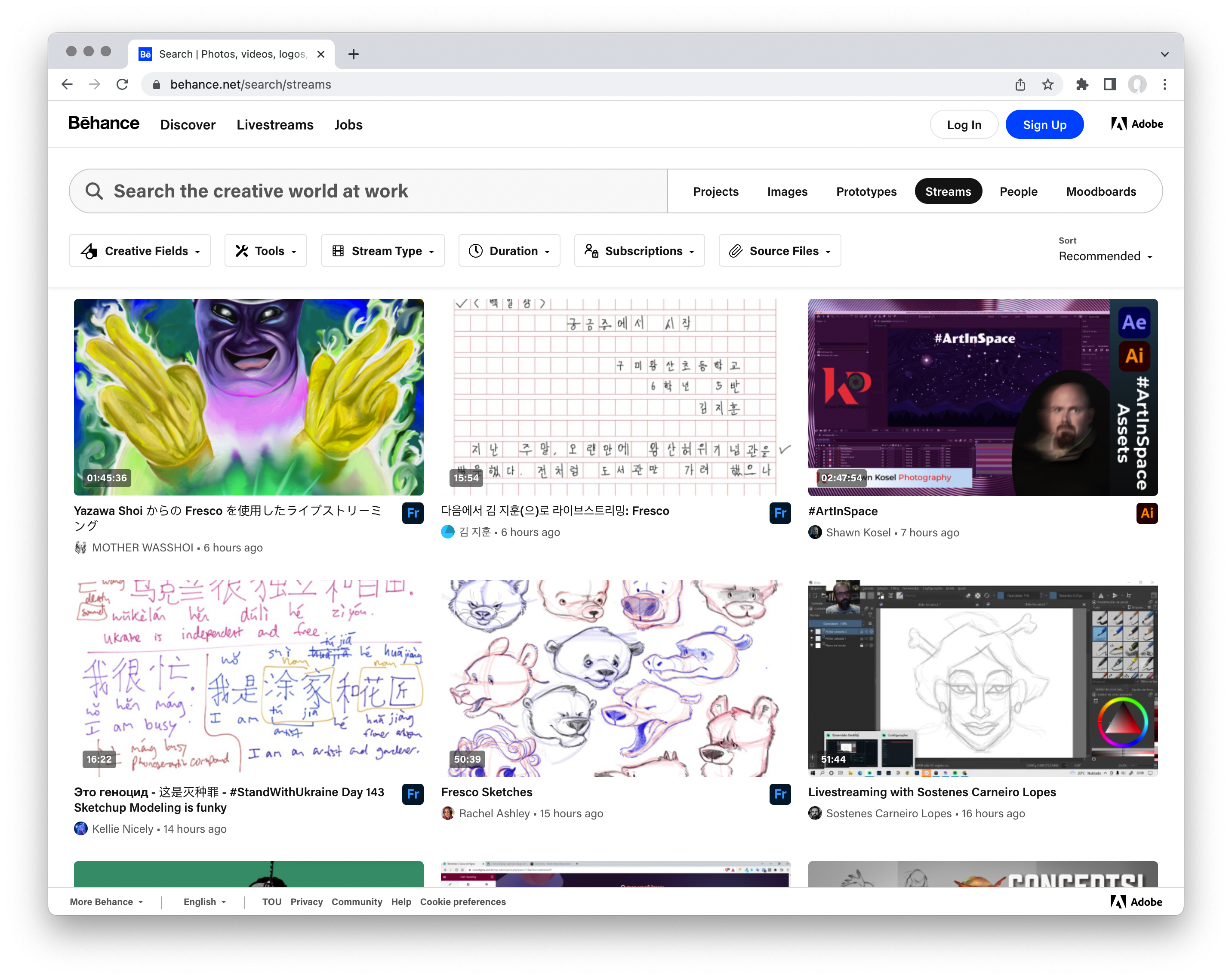 Dive into streams from Adobe Live and Community members showcasing their skills, tips, and tutorials.


People Search
If you're searching for a specific member, a member with expertise in a creative field or looking for members in your area you can use People Search. The results display a member's basic stats, the creative fields tags they've added to their work, and previews of their newest Projects.


Moodboard Search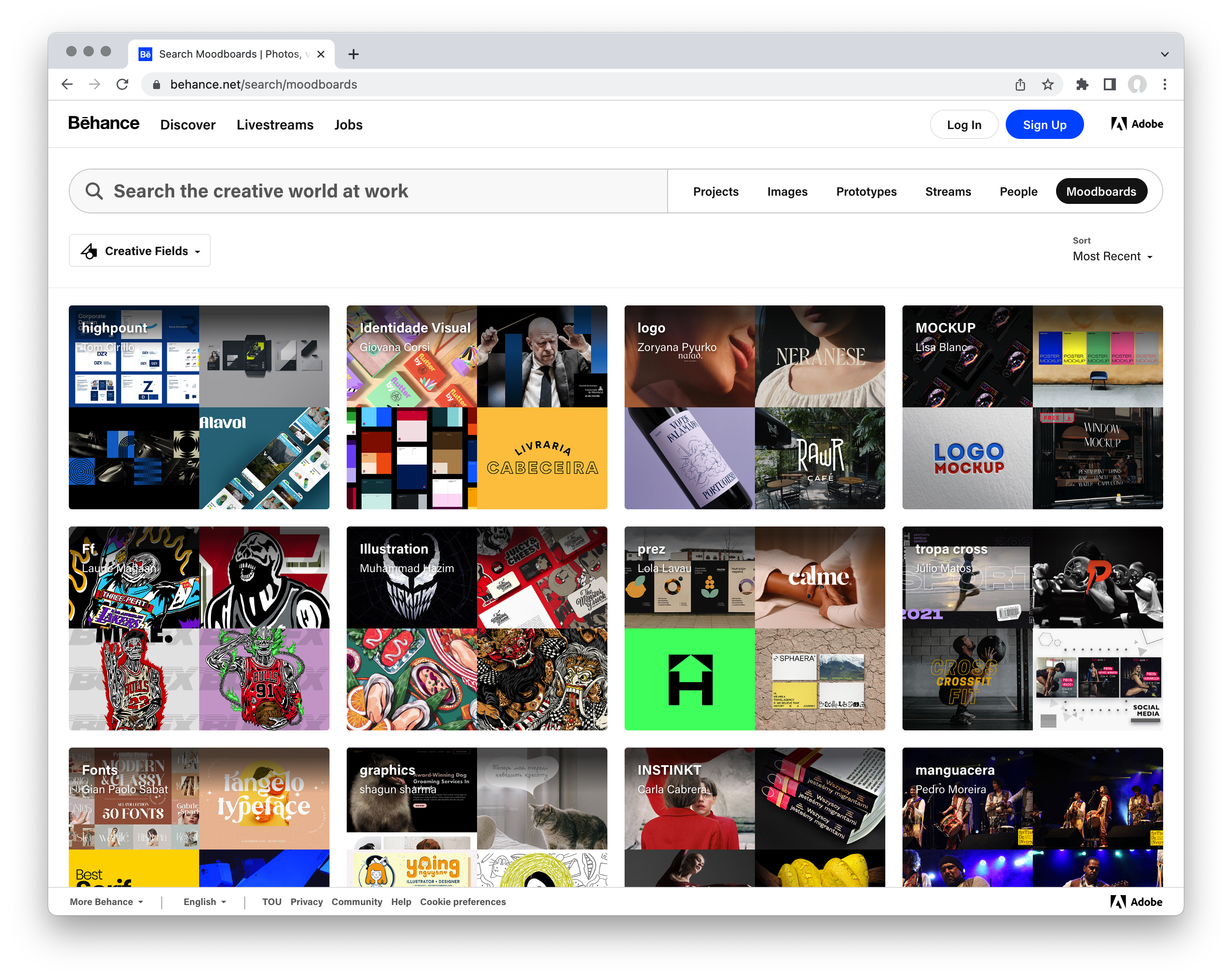 Moodboard Search displays Moodboards created by Behance members. When you click into a Moodboard, you can choose to follow it or click the images or Projects that are saved in them and add them to your own Moodboard.