Starting in 2019, the Custom Creative Network Galleries found on the PoweredBy section of Behance (Behance.net/poweredby) were sunset in lieu of utilizing the School Filters on Behance Search.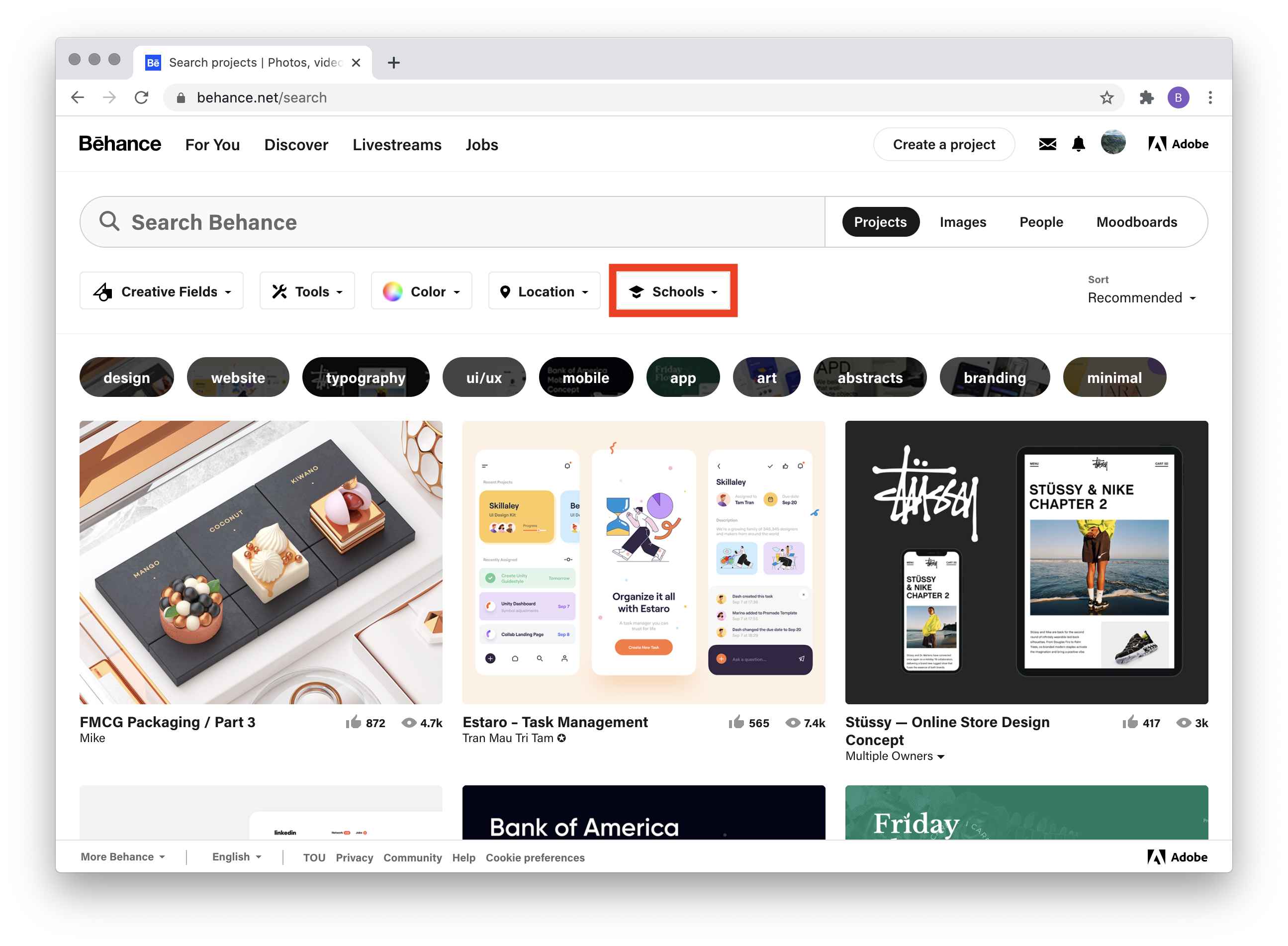 If you synced your projects with a Custom Creative Network Gallery in the past, your work still exists on Behance and was migrated to the new Search Page for your school.
If you'd like to sync other Projects with your school's Search Page, start by logging into Behance, visiting your profile page, and editing a project.
In the Project Editor, click "Settings" and then the "Add Co-owners, credits, and More" link in the popup. In the following popup click "Discoverability" and under "Companies, Brands, and Schools" type the name of the school you'd like to tag. Click "Done" and then "Update Project" on the previous popup.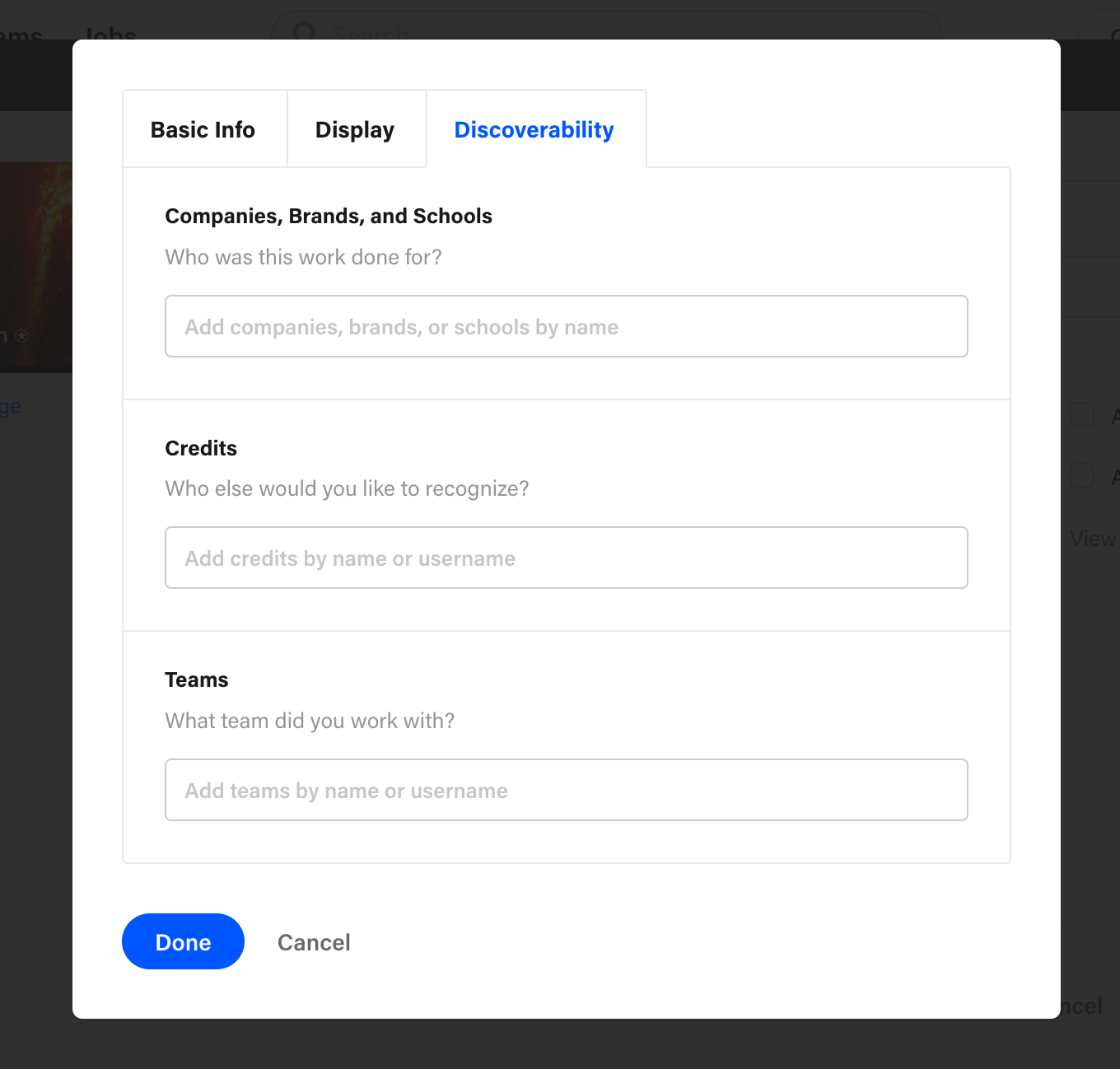 Feature Badges added to projects from School galleries will no longer appear on your Projects/Profile, however, all other statistics will remain intact.