Teams Basics
The Teams feature is a way to showcase the talent and work behind your company in one spot on Behance. Each member of the Team can add work they created to the Team page. If your company is hiring, your open positions automatically appear in the info section of your Team page.
Team pages also allow the creative network on Behance to follow and engage with your company's work. Whether it's bringing attention to a new feature or demonstrating the philosophy behind a redesign, your Followers can stay up to date on the latest creative developments on your Team without having to follow each individual member.
Read more about best practices for Teams in our Community Guidelines.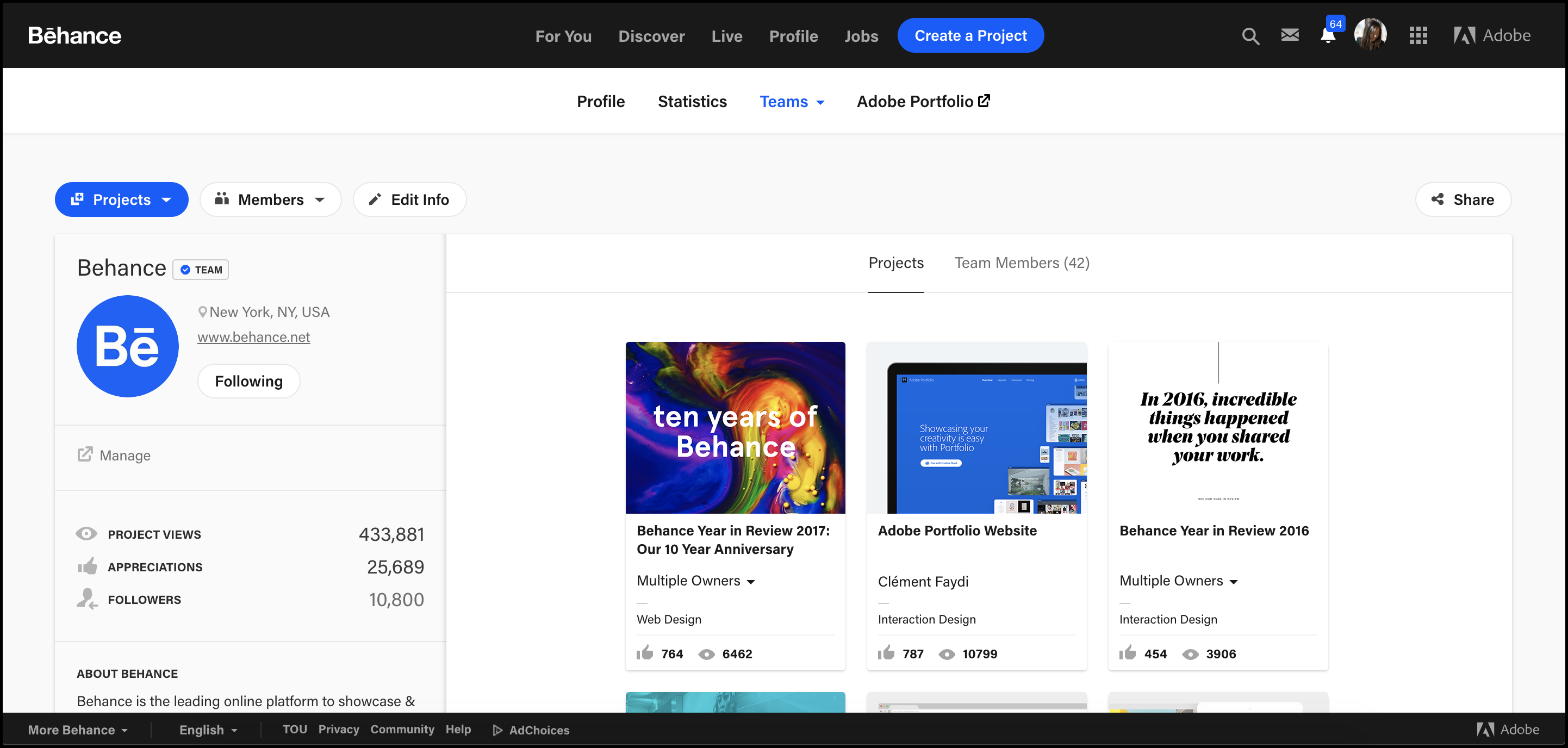 Creating a Team
You need to have a personal Behance Profile and be logged in, to create a Team.
Navigate to your Profile and click on the blue

Edit Your Profile

button located below your Avatar on the left side of the page

Scroll down to the

Teams

section

Begin typing your Team's name

Click the

Create it Now

prompt

Begin adding your Team members with Behance Profiles
Only one member of the Teams needs to create the Team Profile and everyone else will get invites to join.
After that, you and your Team members can start creating Projects and adding them to the Team Profile to fill it up with your brand's work! To make it even better, add your coworkers as Co-owners to Projects they worked on.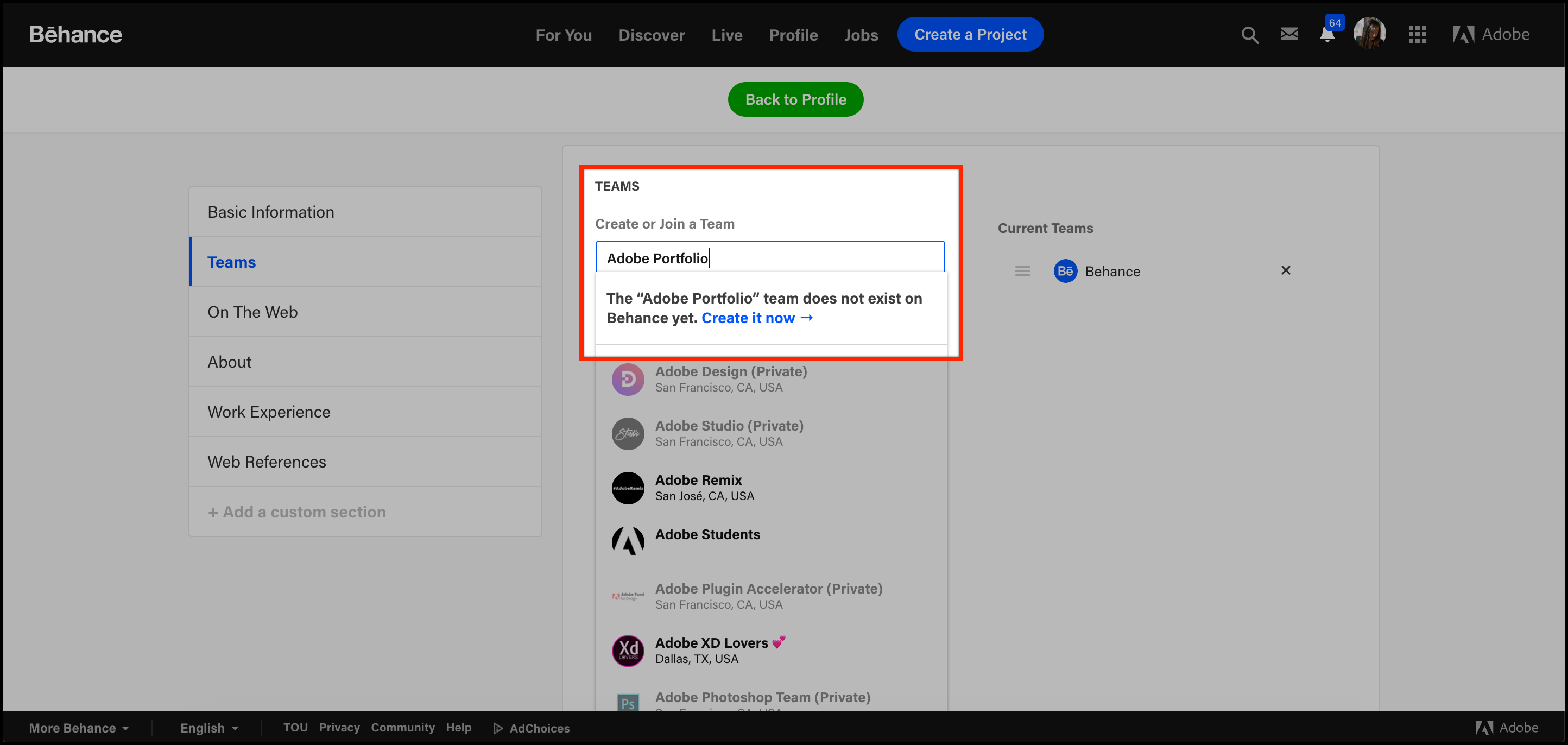 Accessing & Managing Your Team
Admins can manage all parts of a Team directly on their Team page when logged in. Here they'll be able to add Projects or Team members, edit Team info, and manage requests.
To access the Team page you've created the next time you login:
Click Profile on the navigation
Scroll down the page and locate your Team name on the left side beneath your profile picture & stats
Click your Team page; a new tab will open with the Team editor
Inviting Users to a Team
Any admin can invite others to join their Team. To do this, just visit your Team page while logged in, then click the Members dropdown button. You'll see the option to invite a new Team member and can search for the person you want to invite there. Type in their exact name and/or username for best results.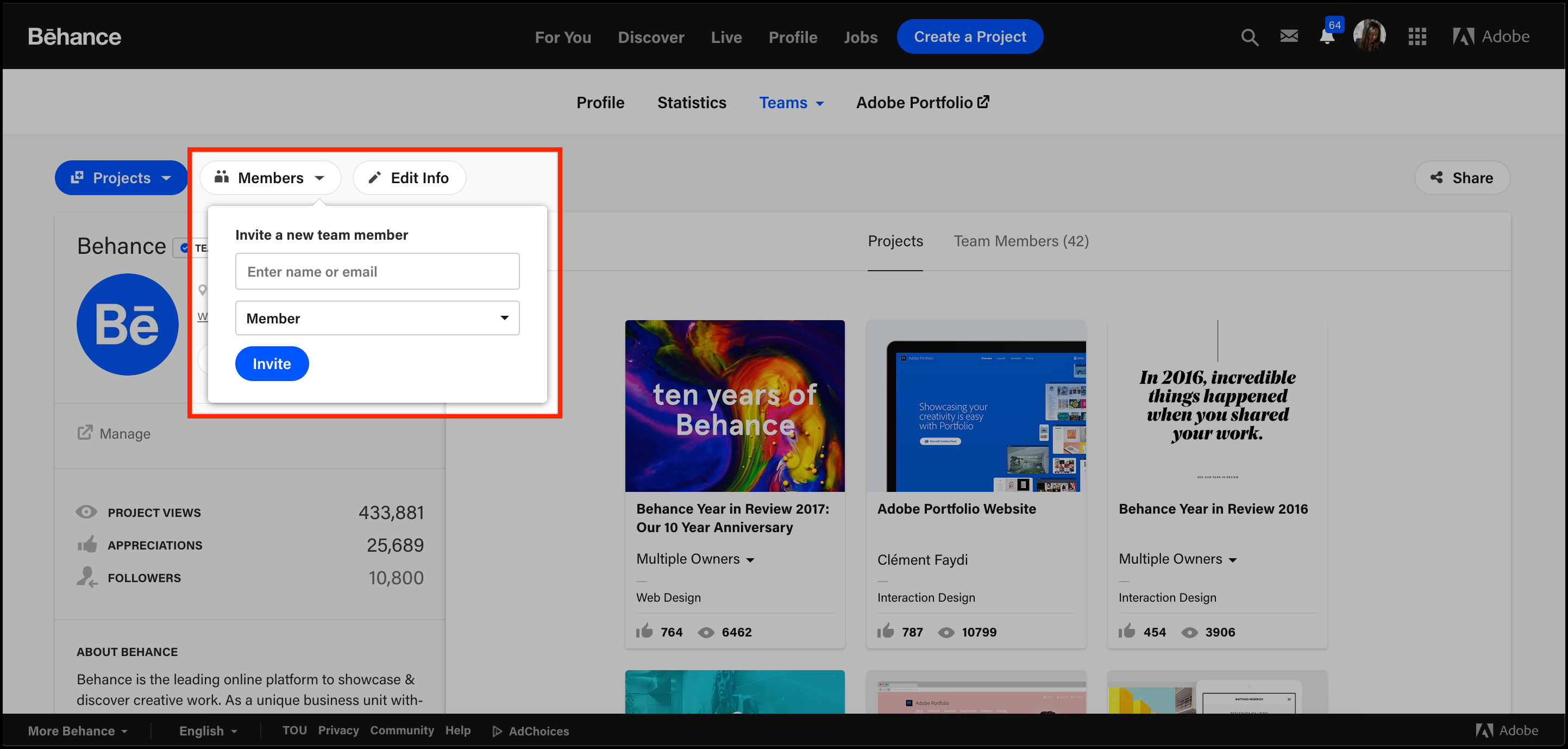 Leaving a Team
If you'd like to leave a Team, you can do so by going to your Edit Profile page, then scrolling down to the Teams section.
Here you can click the x icon next to any Team you're a member of to leave that Team.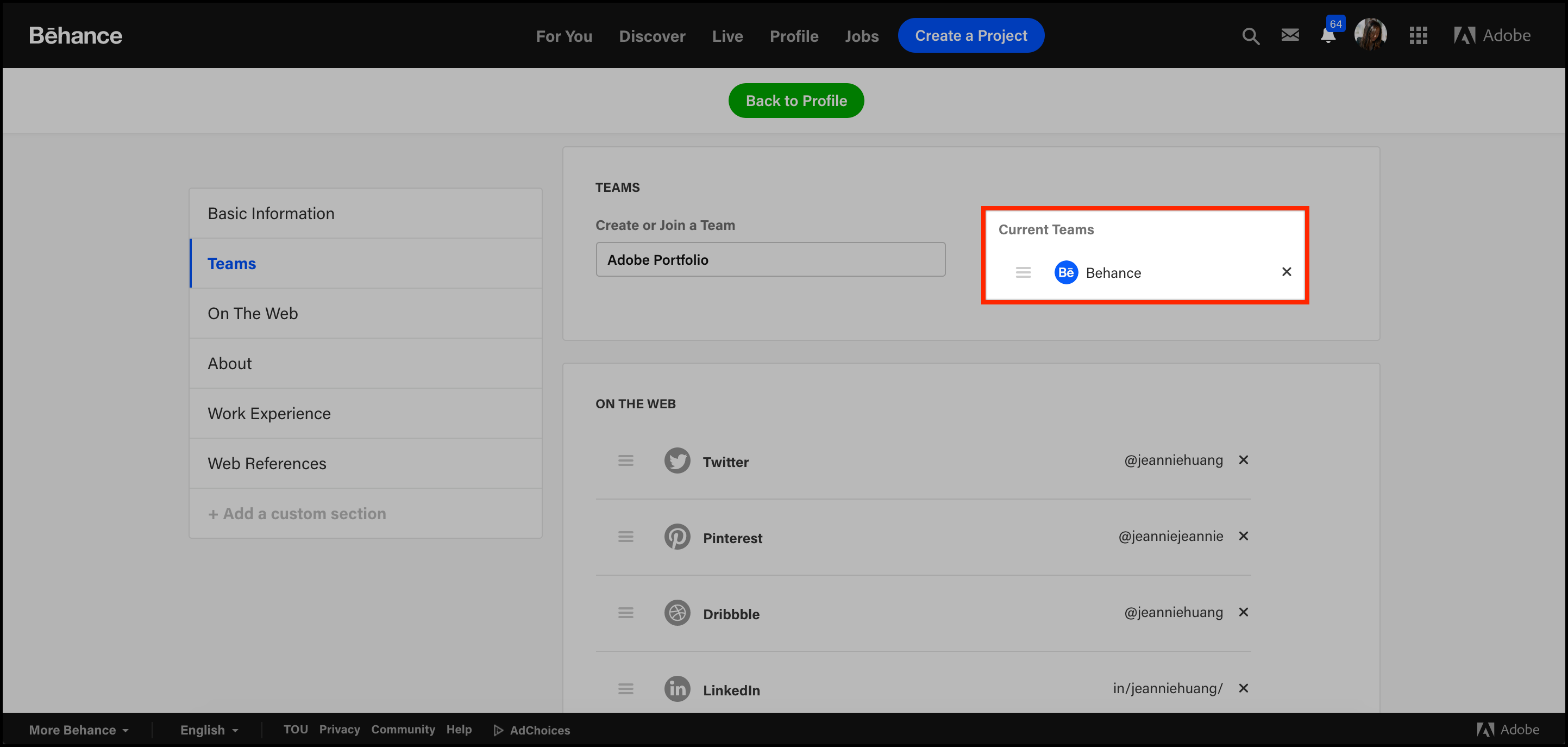 *Note: if you are the only admin of the Team, you'll need to assign a new admin before you can leave this Team.