Every user has the option of Following other creative professionals whose work you would like to track. Your For You feed will display new work from the people you're following, as well as what they've appreciated. You can also opt in to receive email notifications when your followers upload new work in Notifications.
Follow A Creative
To follow another user on the platform:
Navigate to the user's profile
Click the Follow button underneath their profile image
*Note: You can also follow a user from Search, when viewing their project, and when hovering over their name in For You or Curated Galleries.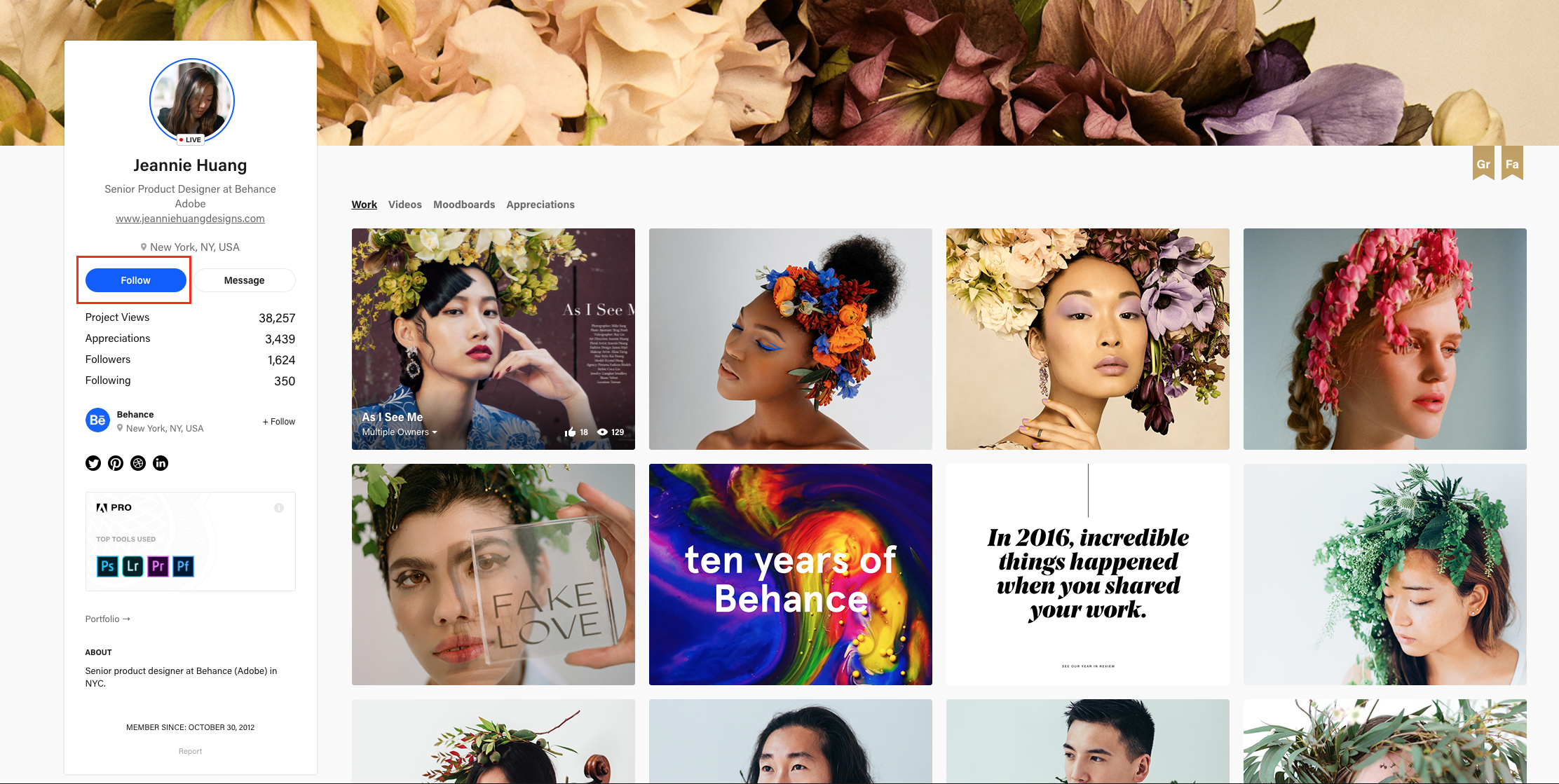 Manage Your Followers
If someone is following you, it means that this person admires your work! After they follow you, they will be notified in their For You feed when you publish new projects and appreciate projects.
To access the list of people you follow, click the number next to Followers when viewing your own profile.
* Note: There is no way to prevent your profile from being public, but you can always block a creative. For more information on blocking a user on Behance, refer to our Guide: Block A User On Behance.
Unfollow A Creative
To unfollow a user from their profile:
Navigate to the user's profile
Click Following to unfollow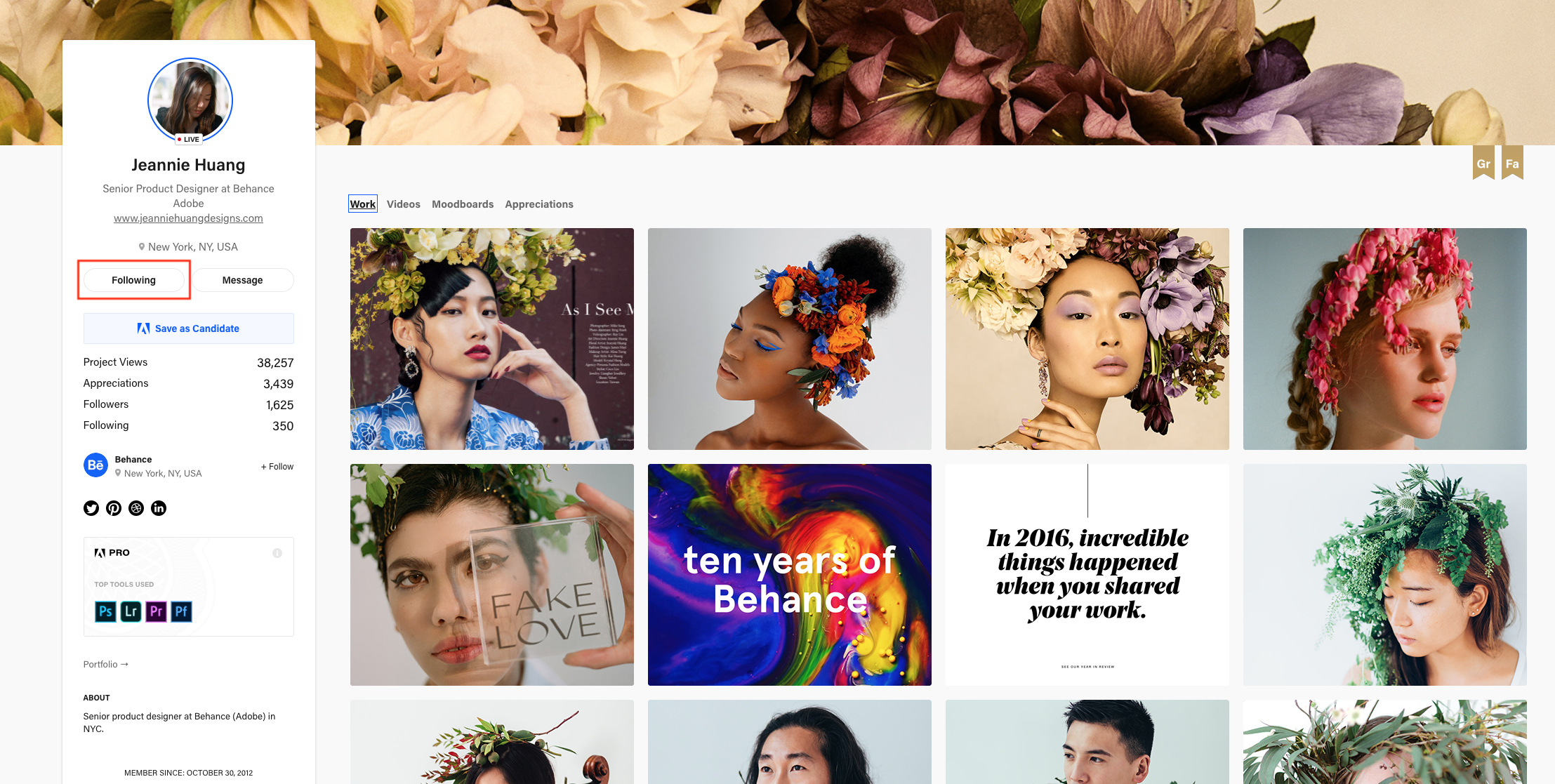 To unfollow a user from your profile:
Click on the Followers section when viewing your own profile
Find the person you'd like to unfollow
Click Following to unfollow
Follow Limits
If you're not able to follow any more Behance members, you've likely hit a follow limit. Behance has imposed following limits to prevent abuse and avoid system strain. If you've hit a limit, you'll see an error whenever you try to follow someone.
What to do if you've hit a follow limit:
If you see a "Exceed the total number of people you can follow" message, you'll be able to start following/unfollowing people again within one day. We also recommend unfollowing enough accounts you're currently following to be below the overall limit. Follow limits are system-wide; Customer Support cannot remove or adjust your follow limits.
Why we limit following behavior:
Limiting the number of follows helps keep your activity feed and notifications full of fresh work you're interested in and encourage high quality connections on Behance. Limits also keep our site performing quickly and reliably. Automated or scripted following is considered abuse on Behance and violates our Community Guidelines. For more about this, read our Community Guidelines section on automated or scripted behavior.