Curated Galleries
Curated Galleries are galleries dedicated to major Creative Fields like Illustration, Graphic Design, and Film. If you're interested in a specific type of work, these are a great place to start!
Like Behance Featured Projects, these are selected by our Curation Team, but are sorted according to the genre of the included creative work. If you click into a Gallery, you can view either Projects or People (Behance users) and then sort by related Creative Field to see more specific selections. You can also Follow a Gallery so that any new Projects added to the Gallery appear in your Activity Feed.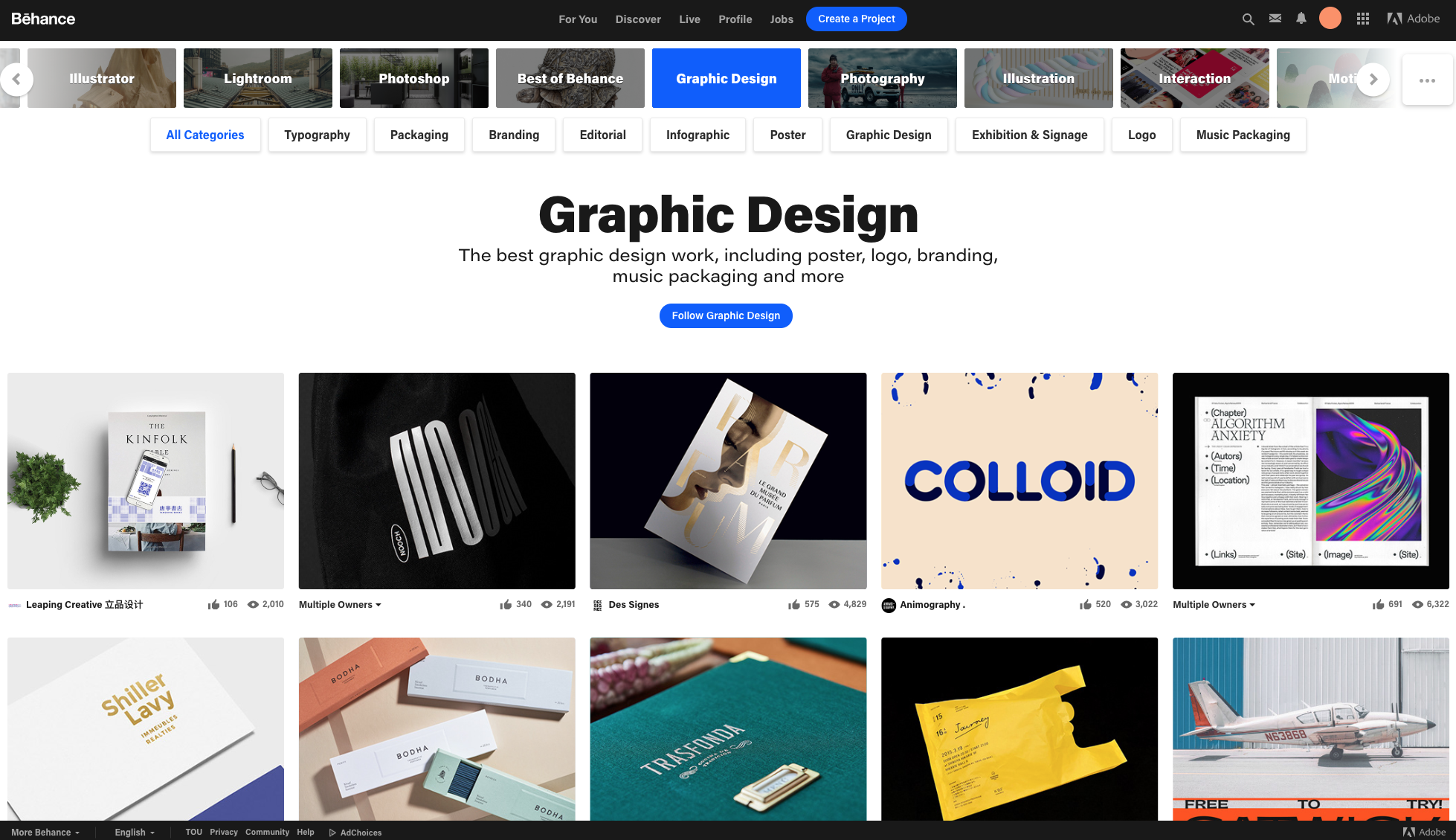 Featured Projects
All featured projects on Behance and our Curated Galleries are hand-picked by our curatorial team, based on a number of criteria and data from the work uploaded.
We have a dedicated group of people who review every project published on Behance every day to find the most innovative projects that creatives like you have to offer.

For tips on how to get featured and the philosophy behind our curation, see this blog post.