Basic Info
To set up or make changes to the information on your Profile:
Go to

Profile

on the homepage

Click on the blue

Edit Your Profile

button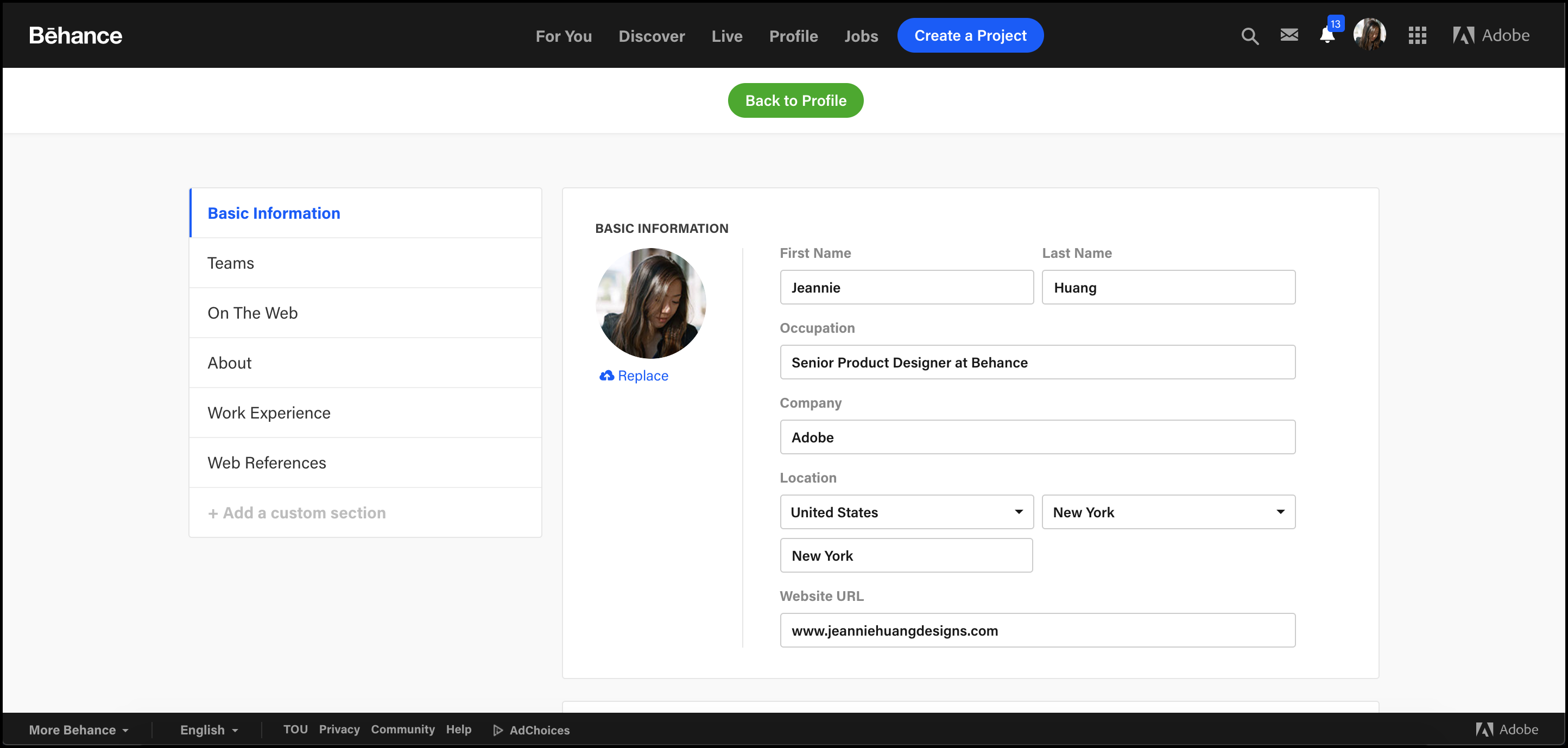 *Note:
It's required that there is a location (Country, State, and City) associated with your Profile.

All sections auto-save as you click out of the respective box you're typing in, so changes go live as you edit.

ONLY sections that you add content to, will appear publicly. For instance, if you see

Web References

section

on your Profile while logged in but you haven't added any content, those sections will not appear to other members viewing your profile.


Profile Sections
Basic Information:
This includes your Name, Occupation, Company, Location, and Website URL.
If you're unable to select your city in Location:
Make

sure you first choose your country/region from the dropdown. Then, type the first few letters of your town/city and a list should appear that you can choose from.

If your city is not appearing from the dropdown at all, please contact us

here

!
Teams:
If your company is already on Behance, you can join it in the Teams section by typing in the first few letters of the company name and then select it from the dropdown. You can also create a Team or leave a Team that you're already a member of.
On The Web:
This allows you to link out to other social and creative platforms such as Facebook, Instagram, Twitter, Flickr, and more. This is a great way to centralize all of your social accounts so that people can connect with you easily.
About Me:
This section is commonly used to tell the world about yourself, your company, or your work. It's a great place to add an Artist's Statement or display additional contact information.
Work Experience:
Work Experience on Behance works as your visible and downloadable resumé -- you should fill out as much information as you are comfortable sharing.
Web References:
Has your work been featured on a blog or elsewhere online? You can mention it in your Web References section by adding a description and a link to the webpage.
Custom Sections:
You may add customized sections to your Profile. For example, users have listed their awards, Profiles of their friends, or the gear they use. It's up to you!
Project Display
To change the order of your Projects displayed under the Work tab on your Profile, please drag and drop the Project covers to a new order that you'd like. The new order of your projects will be automatically saved for display!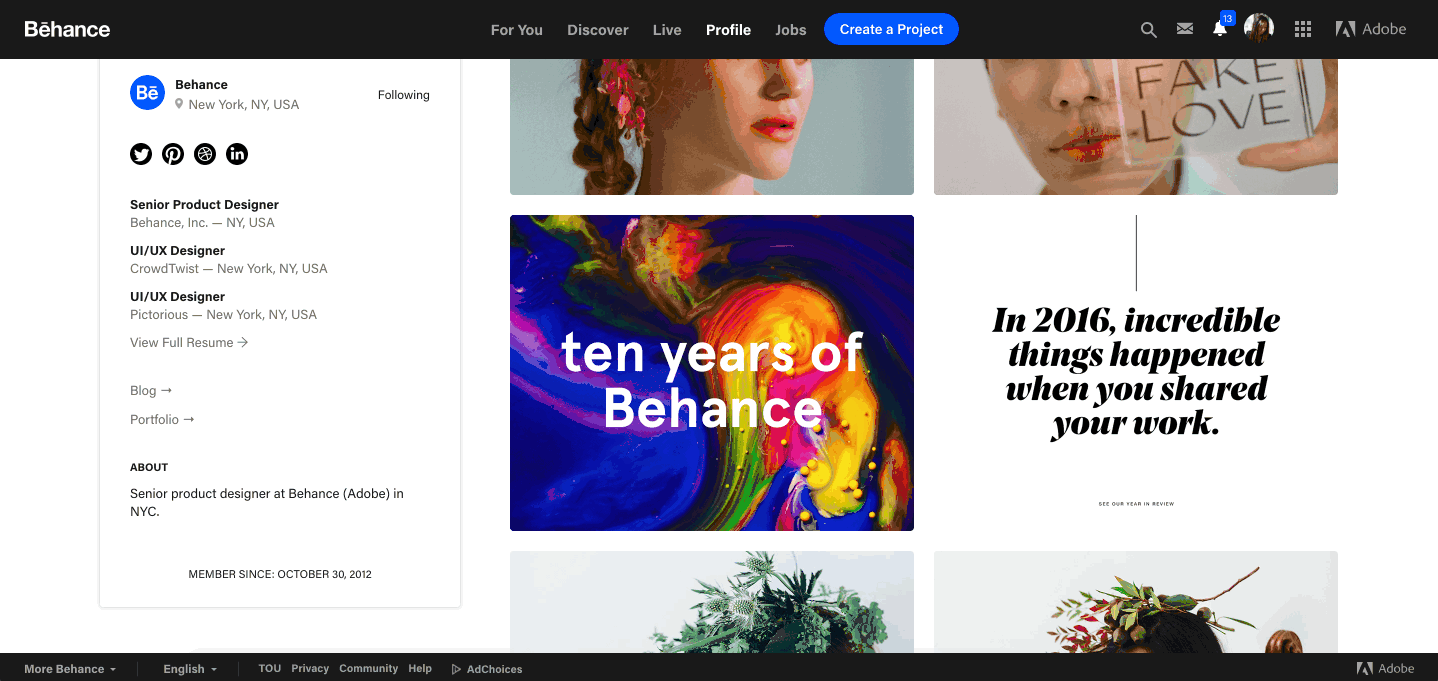 *Note: If the rollover does not appear, please zoom out of your browser so that you see the blue Create a Project button on the top of your navigation. Your browser may be recognizing your window incorrectly and converting it to tablet view.