Searching For Jobs
Whether you're a member of Behance or not, you can browse the Behance Joblist by navigating to be.net/joblist or click the Jobs tab on your navigation.
On the Jobs page, you can select the type of position you're looking for (Freelance or Full-Time), filter the Location, and select a specific Creative Field. To refine your search further, you can search Jobs by Keyword as well.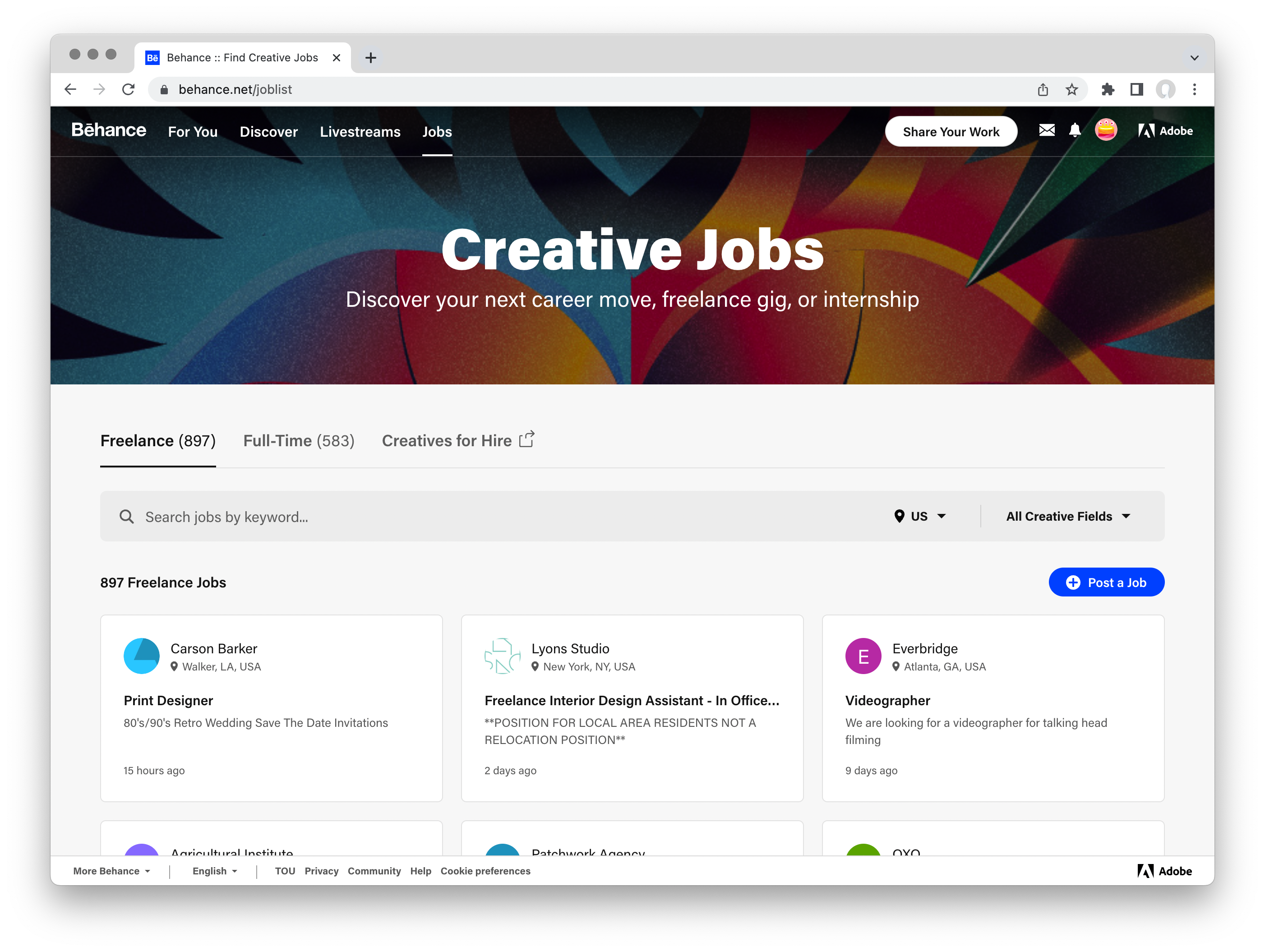 Applying For Jobs
When you are ready to apply for a job found on the Behance Joblist:
Click on the job posting
Click the blue Apply on Behance button
You will then be brought to the application form where you can add a message for the recruiter
Click Submit Application
*Note: You can only apply to a given job once. When you create a Behance account, you have the ability to add information about yourself, your work, and your work experience. To be ready for any possible opportunity, we recommend filling out your profile as fully and accurately as possible prior to applying for a job. For tips on how to present your work experience and bio, check out our Best Practices For Your Job Application.
Jobs You've Applied To
To see a list of jobs you've applied to, navigate to https://www.behance.net/joblist/saved or click the Jobs tab on your navigation, then click the Saved Jobs tab.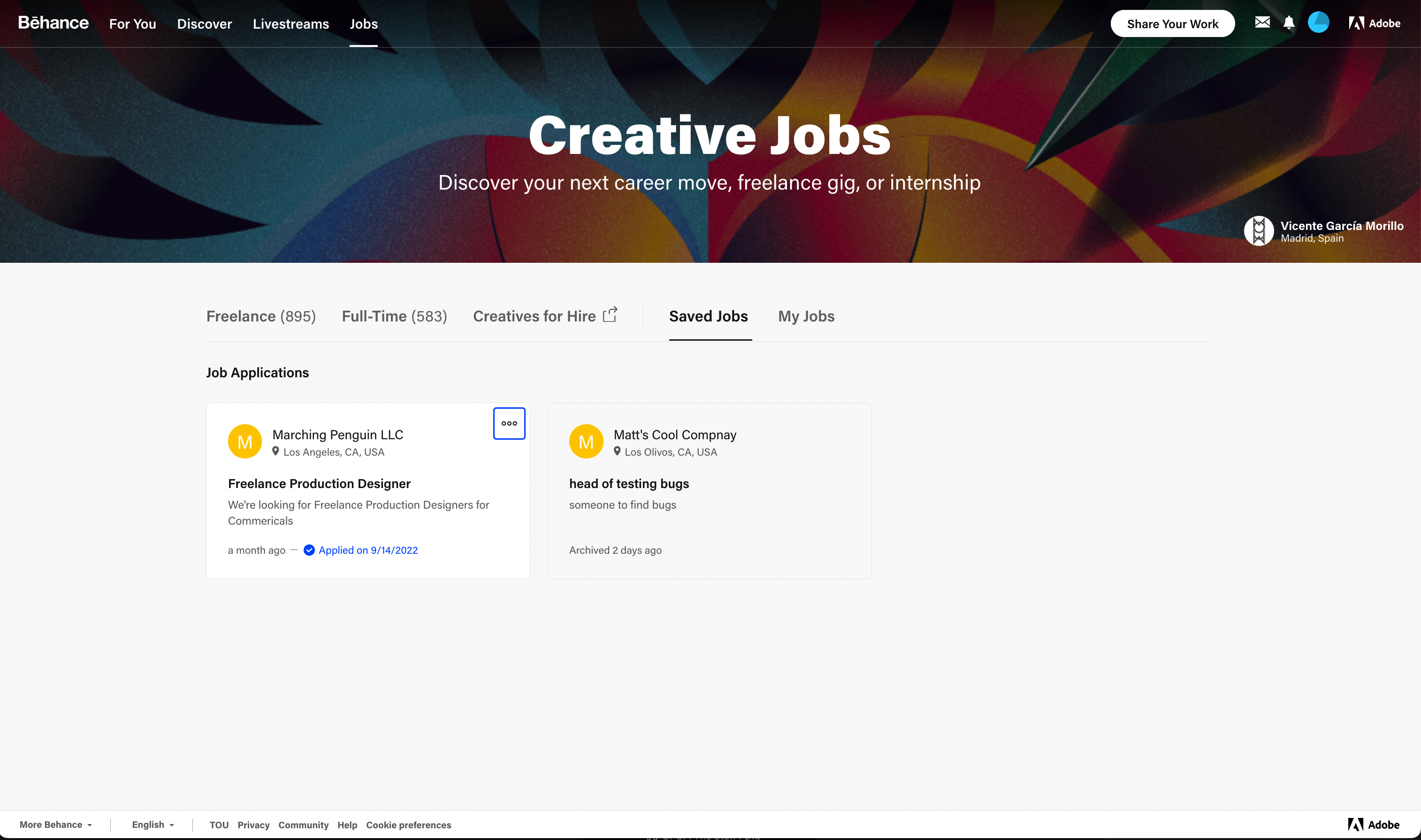 Be aware that Job scams are an increasingly common type of fraud scheme online.