For You is a constantly updated feed of great work created by your Behance network.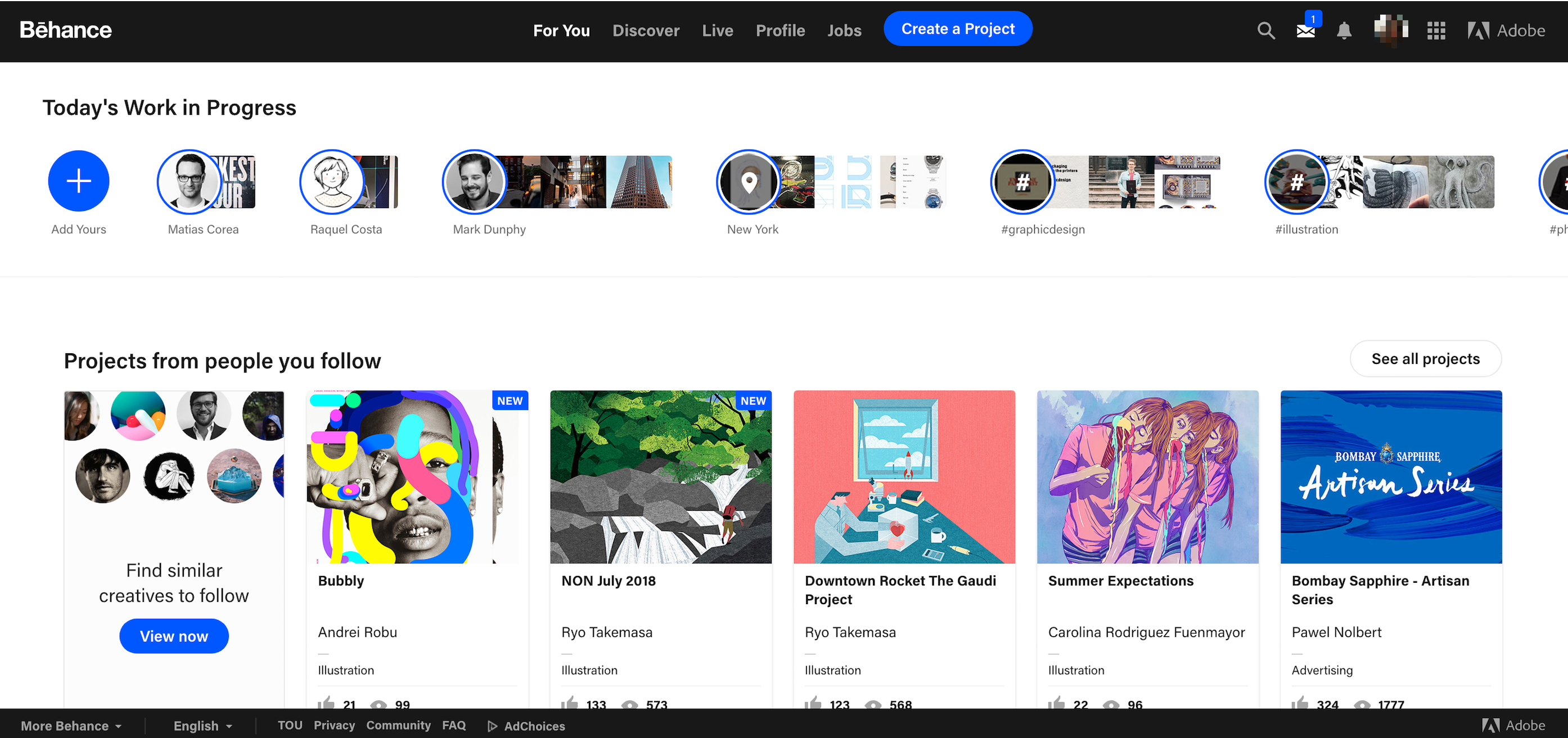 It is comprised of three sections:
Projects from people you follow showcases new projects published by the creatives you currently follow.

Your Daily Recommendations is populated using machine learning and is based on the projects you view and appreciate. The creative fields you select during onboarding, as well as any Curated Galleries and Creative Tools you follow also influence the projects that are recommended to you.

To opt out of recommendations based on project views and appreciations, navigate to your Account Settings.

All activity from creatives you follow broadcasts the recent activity of members you follow. You'll see new published posts when your creative network members publish new projects, update their projects, make comments, or when a new person starts following you. In addition, you'll see the projects that your contacts have recently appreciated, which is a great way to discover new work.