All Behance members are welcome to create as many collections, or sets of projects, as they'd like. With collections, you can group together different projects under a common theme, or just collect your favorites. To add a project to a collection, click "add to collection" on the right hand sidebar of any project. 
You can check out the collections you've made, or browse ones curated by others.
ADDING TO COLLECTIONS YOU OWN
When you see a project you want to add to a collection, click "Add To Collection" at the bottom of the Project Viewer.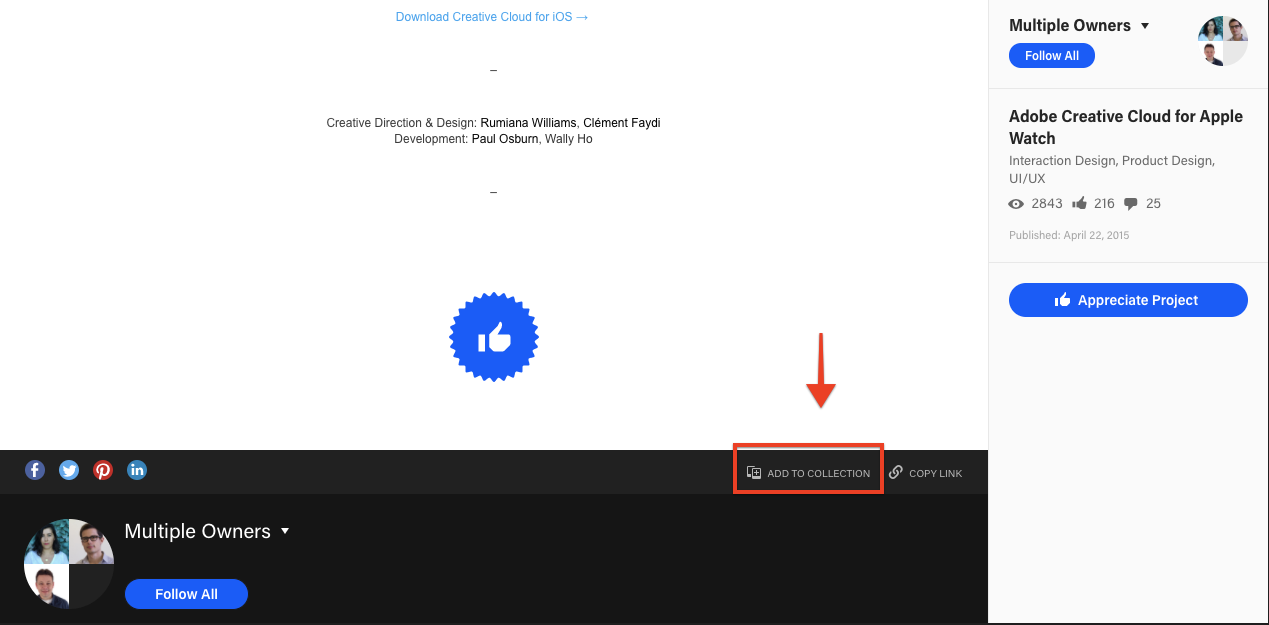 You'll be prompted to make a new Collection or add it to an existing one.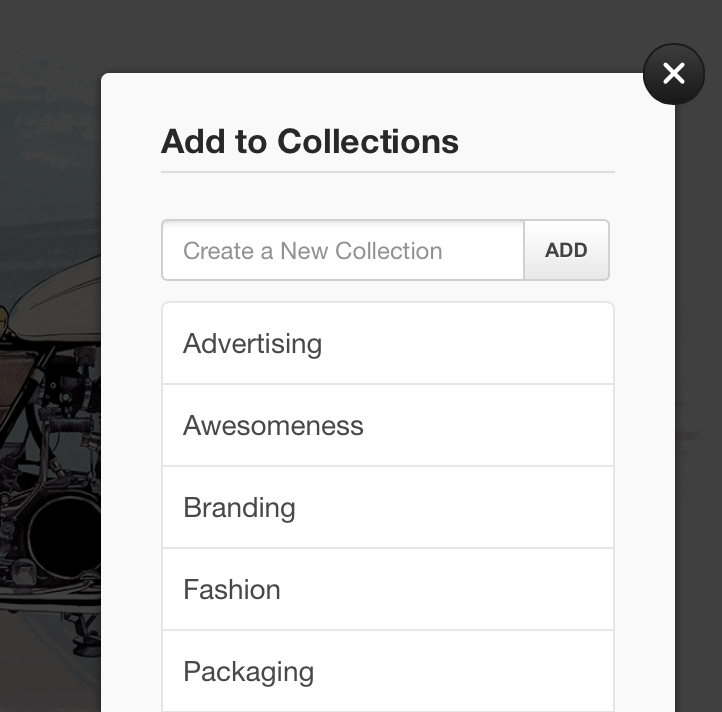 ACCESSING YOUR COLLECTIONS
As long as you've created a collection, you can go to your Profile page, and then click on Collections above the Project Window
From this page, you can also Rename, Make Private, Add Owner, or Delete your Collections.  Just hover over the Collection and you'll see a blue Pencil icon.  Click it and you'll see the options in the menu.
From this page, you can click on the My Collections drop down and toggle between Collections you've created and ones you've followed.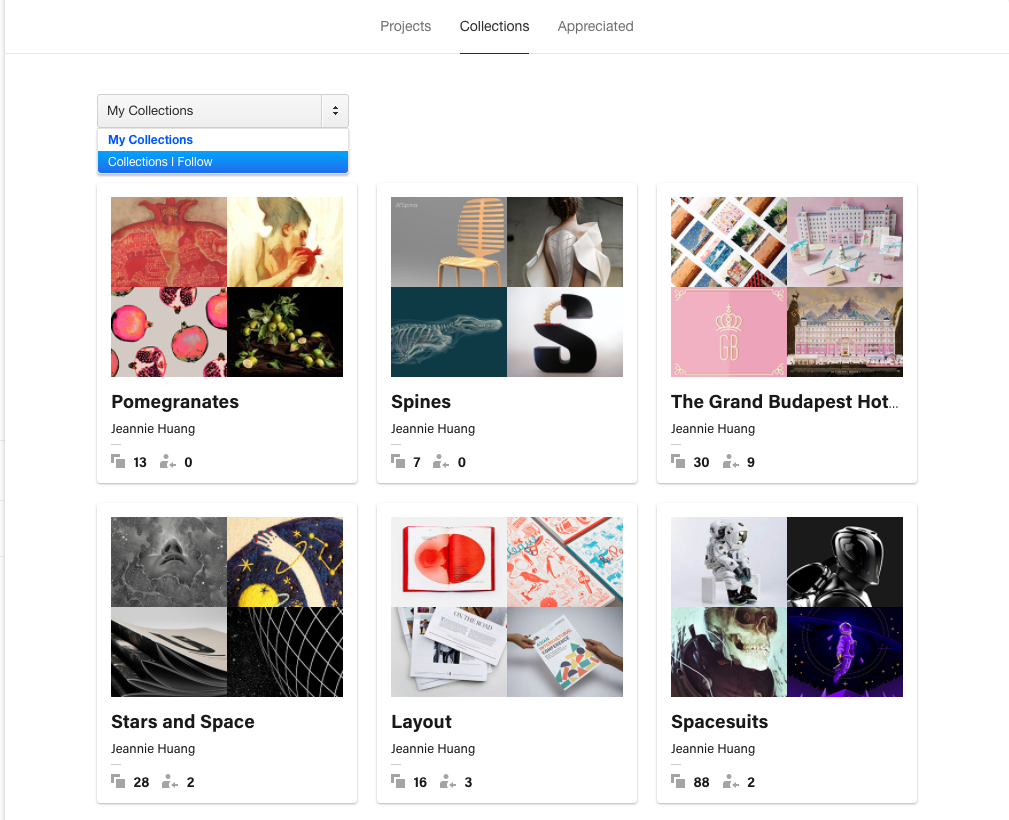 FINDING COLLECTIONS 
Click on Search
From there, click on Collections and browse.  When you've found a collection, click the blue "Follow Collection" button.