Adobe Talent Basics

Please note: In response to the COVID-19 crisis, Adobe Talent is free for all members for a limited time. Visit https://www.behance.net/talent to publish your job free of charge.


Adobe Talent is Behance's tool that gives recruiters the opportunity to advertise open positions (full time, part-time, freelance/contract) at their company on Behance Jobs or privately search for creative talent. Anyone with a Behance account can apply to a Job and Private Posts can be used by recruiters looking for talent discreetly.
Note: Adobe Talent should not be used as a Request for Proposal or spec work competition platform as your posting fee does not pay for the creative work performed.
Posting a Job

To post a job, you'll first need to become a Behance member. Visit Behance.net and sign up with the email address you plan to use with Adobe Talent.
*Note: All billing information and application notifications will be associated with this email address.
Navigate to be.net/joblist or click the Jobs tab on your navigation
Click My Jobs on the secondary navigation
Click Post a Job
If you're not subscribed to Adobe Talent or Adobe Creative Cloud, you'll be prompted to select a plan and add billing details before you post
Click the Get Started prompt
Select the company that you're posting on behalf of. If your company already has a Behance Team Page, it will appear as you type. If not, you'll be able to create it using the link that appears in the dropdown
Enter job details on the next page
Complete the Candidates Page and click Submit
*Note: The Candidates Page will help Adobe Talent algorithms search for candidates to recommend based on the Creative Fields and Keywords you've entered.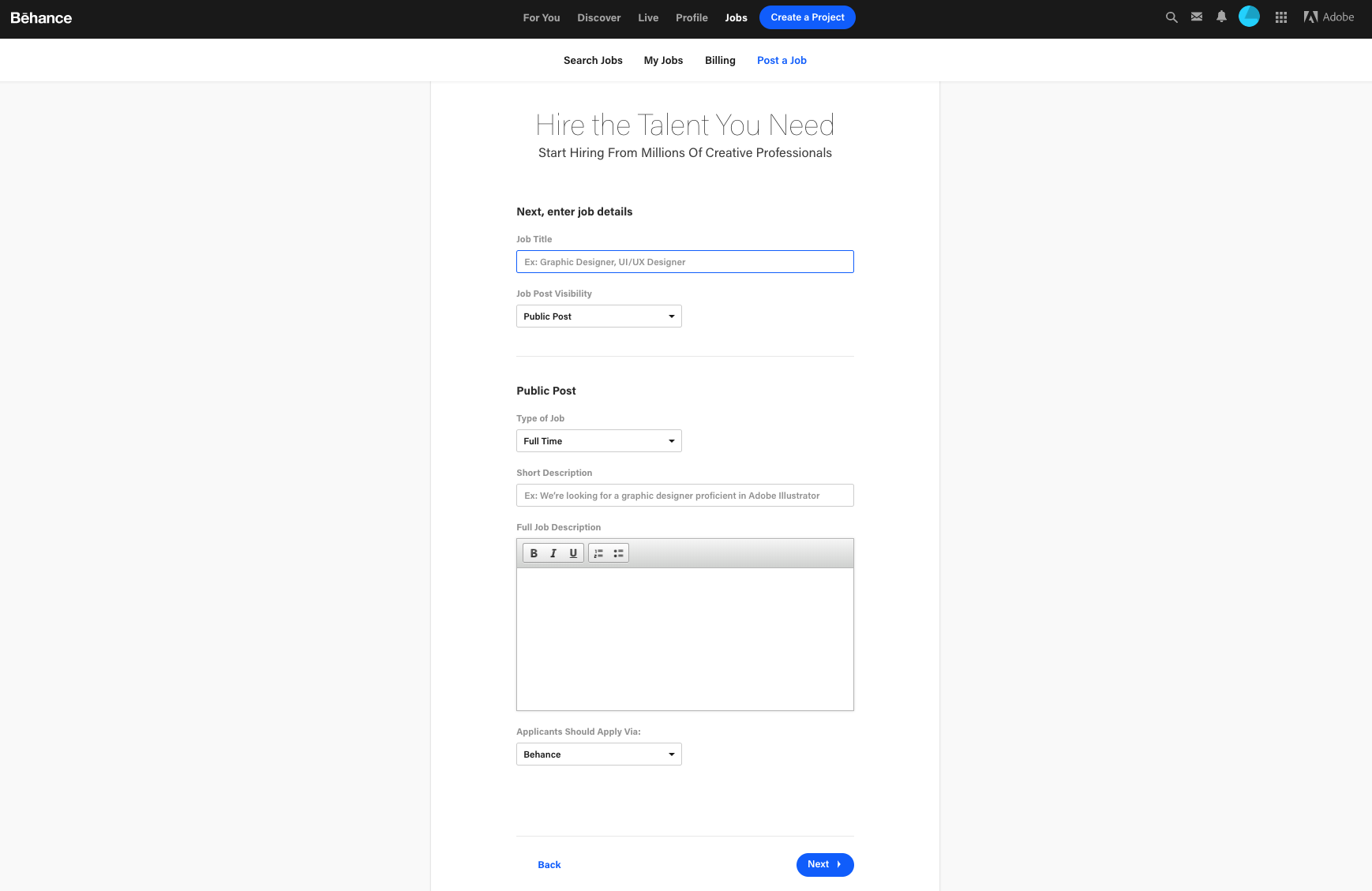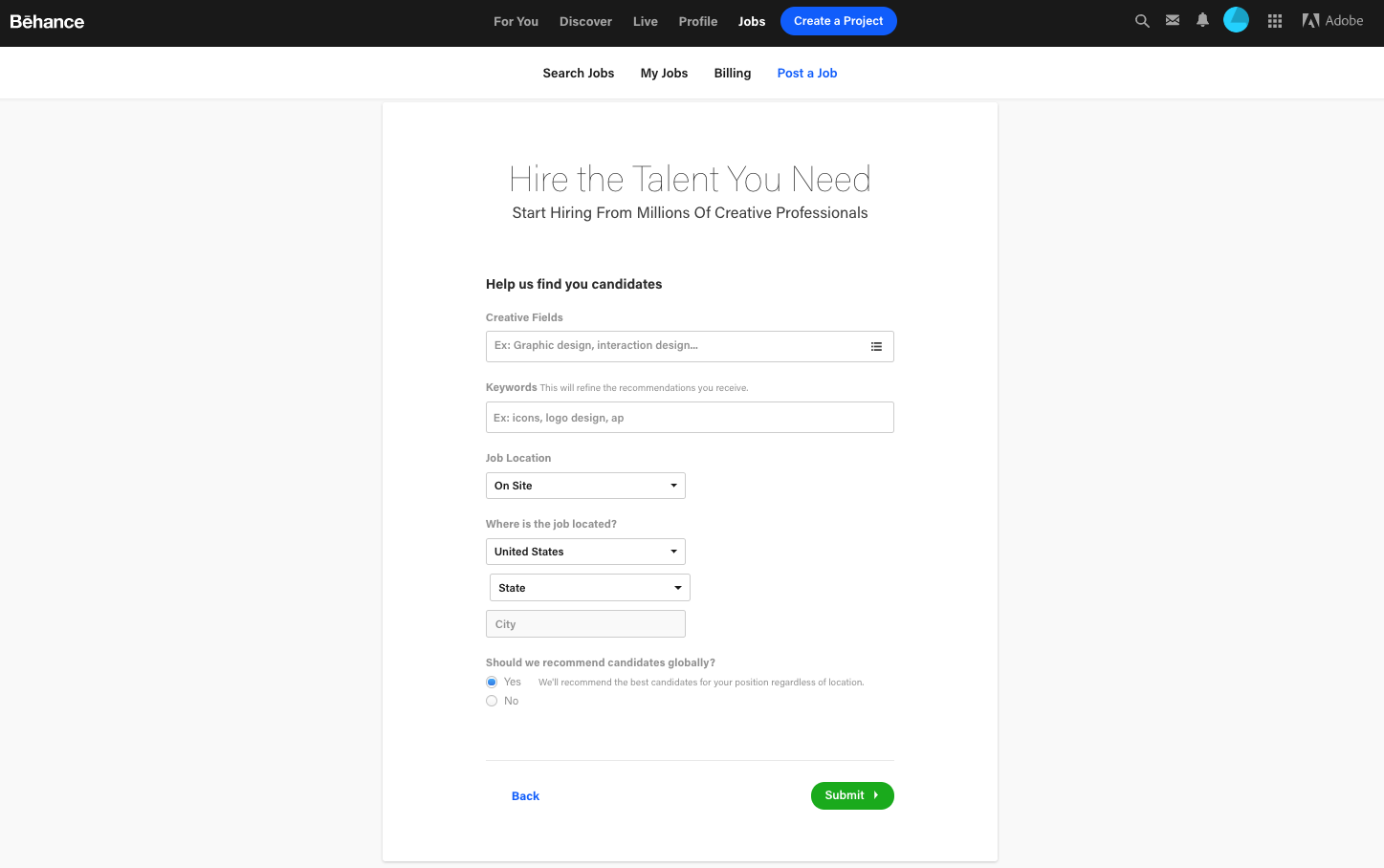 Editing a Job Post
Click the

Jobs tab on your navigation

Click

My Jobs

on the secondary navigation

Hover over the job you wish to edit and a gear icon will appear. Here you will be able to Edit, Archive, or Delete the job.

Renewing a Job Post
As long as your subscription is active, you can repost an archived job posting by doing the following:
Click the

Jobs tab on your navigation

Click

My Jobs on the secondary navigation

Select

Archived Job Posts

Click the gear icon next to the job you want to repost

Select

Re-activate Job

to repost that job