When viewing your project, you can copy the URL in your browser and share that link anywhere on the web. Alternatively, you can connect your social media profiles from Twitter, Facebook, Pinterest, and LinkedIn and share right from Behance.
When viewing your profile page, hover over the project you plan to promote and then click promote.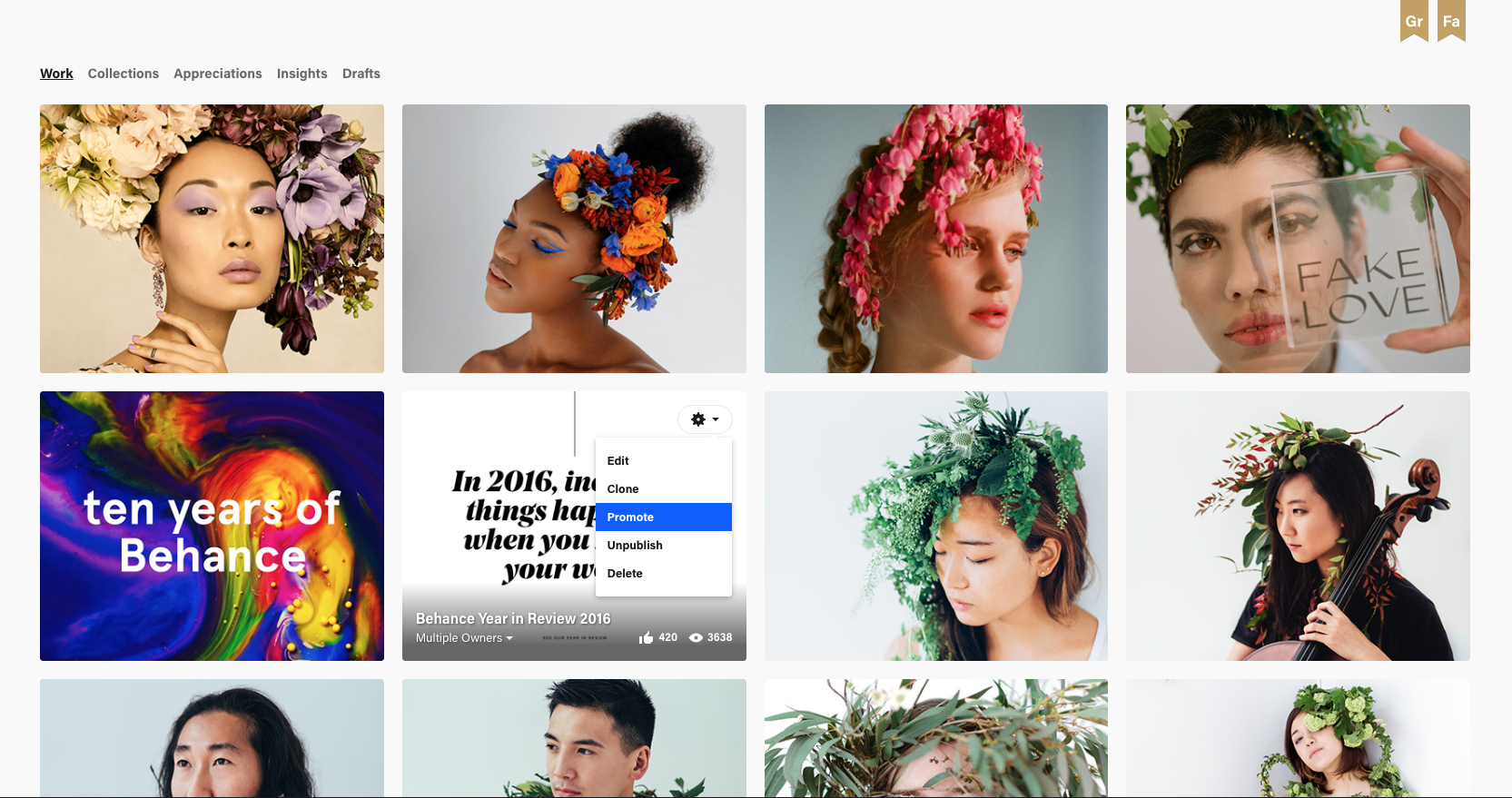 After clicking "Promote" you'll be taken to your project and presented with a popup. From that popup, you can decide which network you want to promote your work on. After selecting the network, you'll be asked to verify your credentials in order to share your project.