Already have a Stripe account? Sign in with your existing Stripe credentials, and then follow the prompts to activate a new account that will be connected to your Behance profile.
1) Input the email associated with your existing Stripe account.
2) Proceed with your login credentials.
3) You will be prompted to select a business. Use the pre-populated Stripe information from your existing account.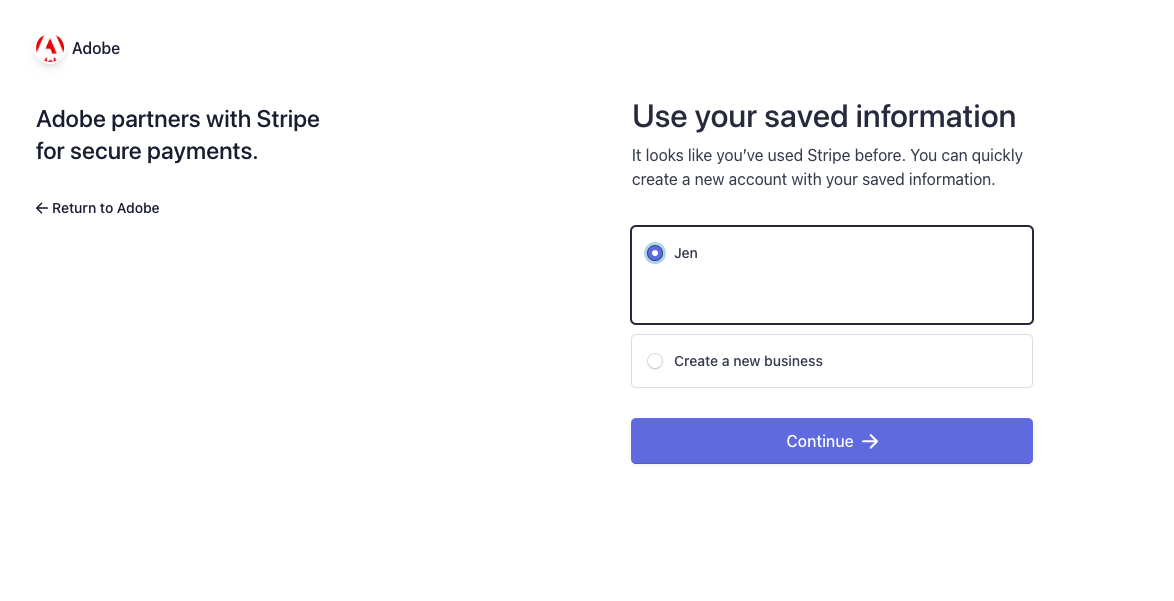 4) Verify the information on file. Once submitted, your existing Stripe account will be successfully connected to your Behance profile.